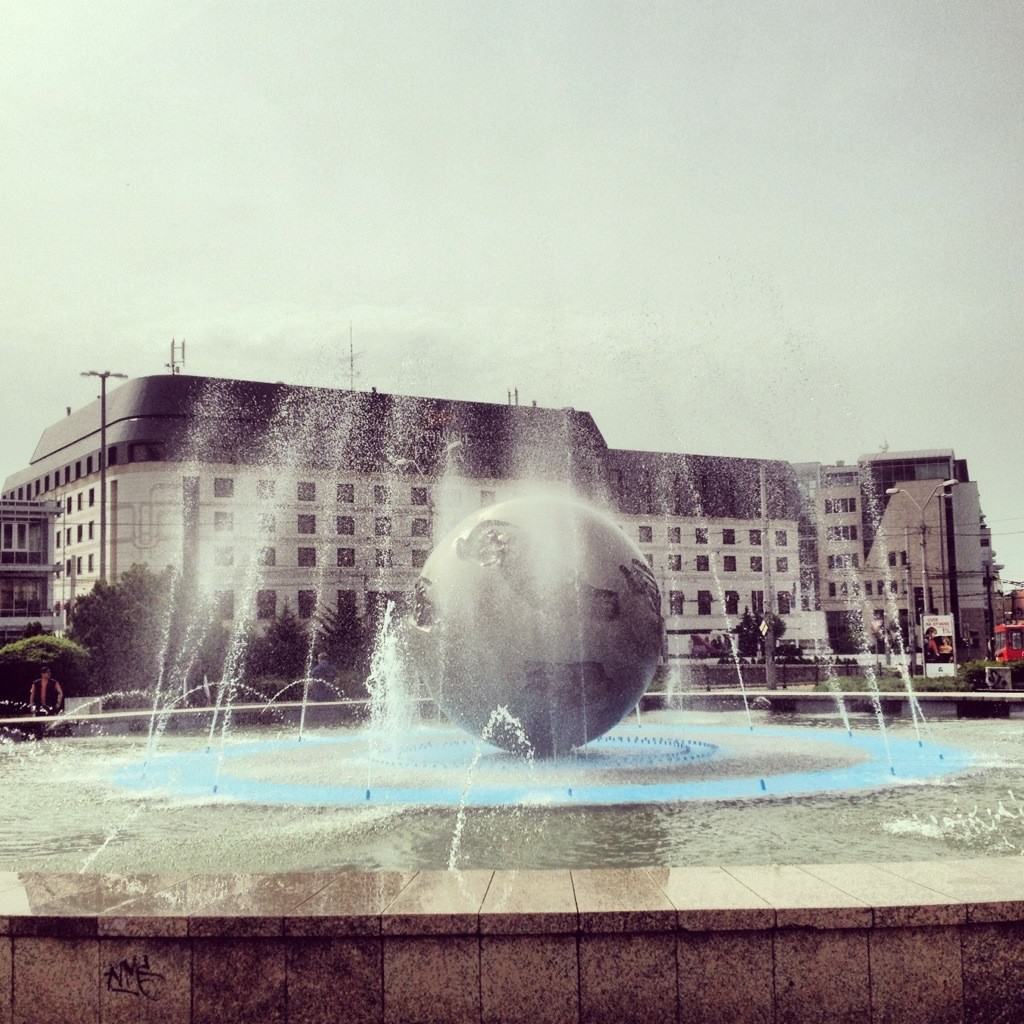 It is very curious and peculiar walk through the streets of downtown of Bratislava
where sometimes sticking out of the strange and bronze statues, unique, original,
absolutely realistic!
The soldier Cumil seems to represent a voyeur, but nice, sticking out of a manhole,
next to him is even a road signal "man at work" to indicate its presence …
Walking through the historic center of Bratislava will encounter many strange statues,
so realistic that look almost of street artists in unusual poses. Another statue which
you can meet around the city is that of Paparazzoche, emerges from a street corner
intent to photograph without being seen (the statue is located at the corner of Laurinská),
you come across a statue of a soldier of 'Napoleon's army resting on a bench in the main
square (Hlavné námestie), the statue of Shone Natci (or Bell'Ignazio) depicting a funny
character, who wandered through Bratislava in the early years of the twentieth century,
with a hat that took away every time ladies he met on the street.
BRATISLAVA, sorpresa dietro l'angolo!!!!!!
E molto curioso e particolare passeggiare per le viuzze del centro storico di
Bratislava dove ogni tanto spuntava fuori le strane e statue di bronzo, uniche,
originali, assolutamente realistiche!!!
Il soldatino Cumil e' pare che rappresenti un guardone, simpatico, che spunta
fuori da un tombino..Camminando per il centro storico di Bratislava si incontrano
tante statue strane, talmente realistiche che sembrano quasi degli artisti di
strada in pose inconsuete. Un'altra statua che si incontra in giro per la città
e' quella del Paparazzoche sbuca da un angolo di strada intento a fotografare
senza essere visto (la statua si trova all'angolo di via Laurinská), si puo' incontrare
la statua di un soldato dell'esercito di Napoleone appoggiato a una panchina della
Piazza Principale (Hlavné námestie); la statua di Shone Natci (o Bell'Ignazio)
raffigurante un personaggio buffo, che vagava per Bratislava nei primi anni del XX secolo,
con un cappello che toglieva ogni volta che incontrava delle signore per strada.