Bolivia is a land of natural wonders, and the southern region is no exception. From the stunning colored lagoons to the towering volcanoes, this area offers some of the most breathtaking landscapes you'll ever see. And of course, no visit to Bolivia would be complete without encountering the country's beloved llamas.
Starting from Uyuni, a two-day jeep tour takes you through some of the most impressive sights in southern Bolivia. As you climb from 3,000 to 5,000 meters above sea level, you'll discover the landscapes that are difficult to describe in words.
One of the highlights of the journey is the Laguna Colorada, a striking red-colored lake surrounded by mountains. Here you can spot the pink flamingos moving in the uncontaminated nature, and the llamas grazing peacefully.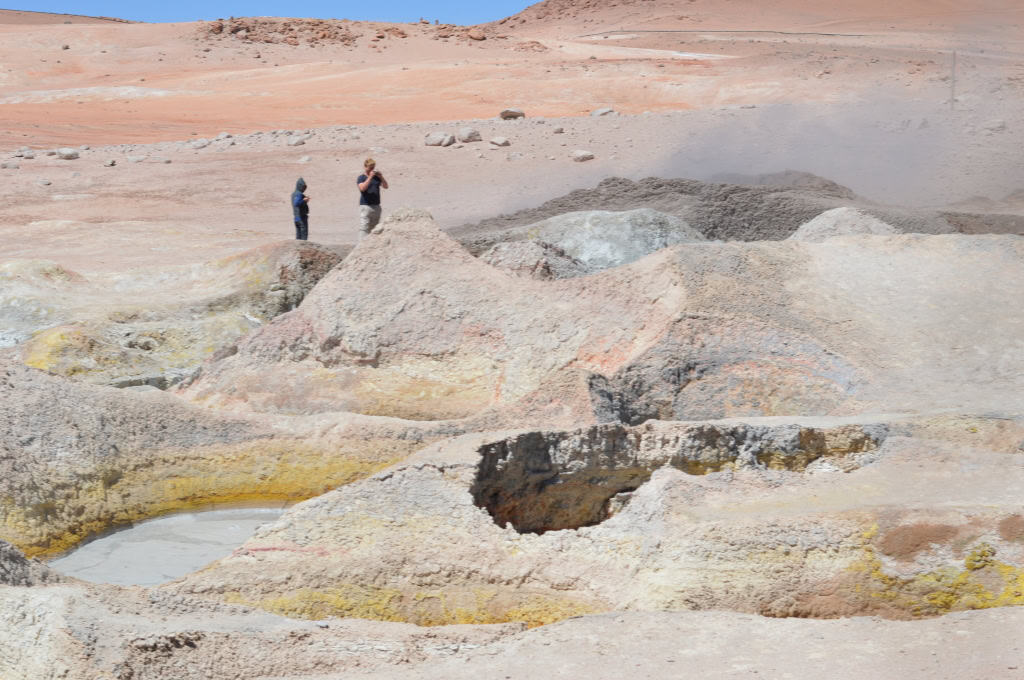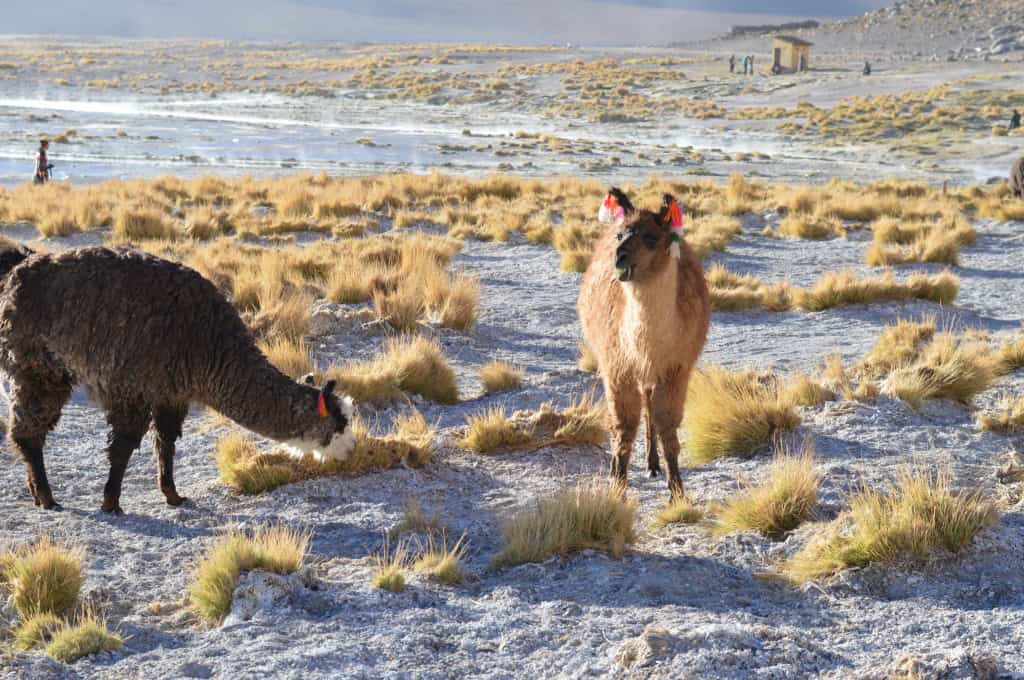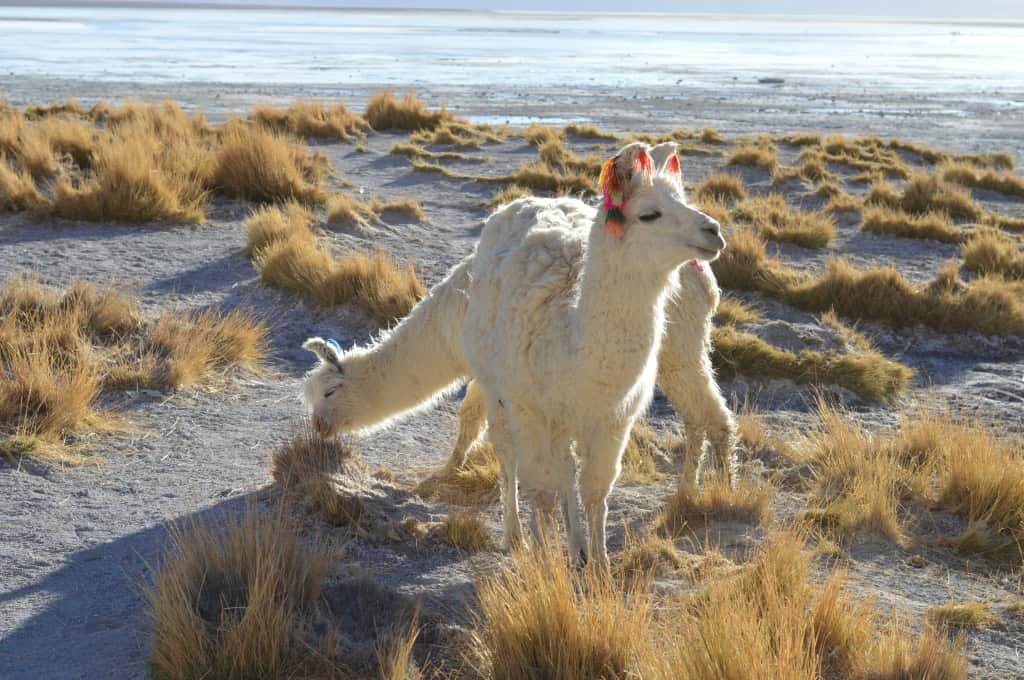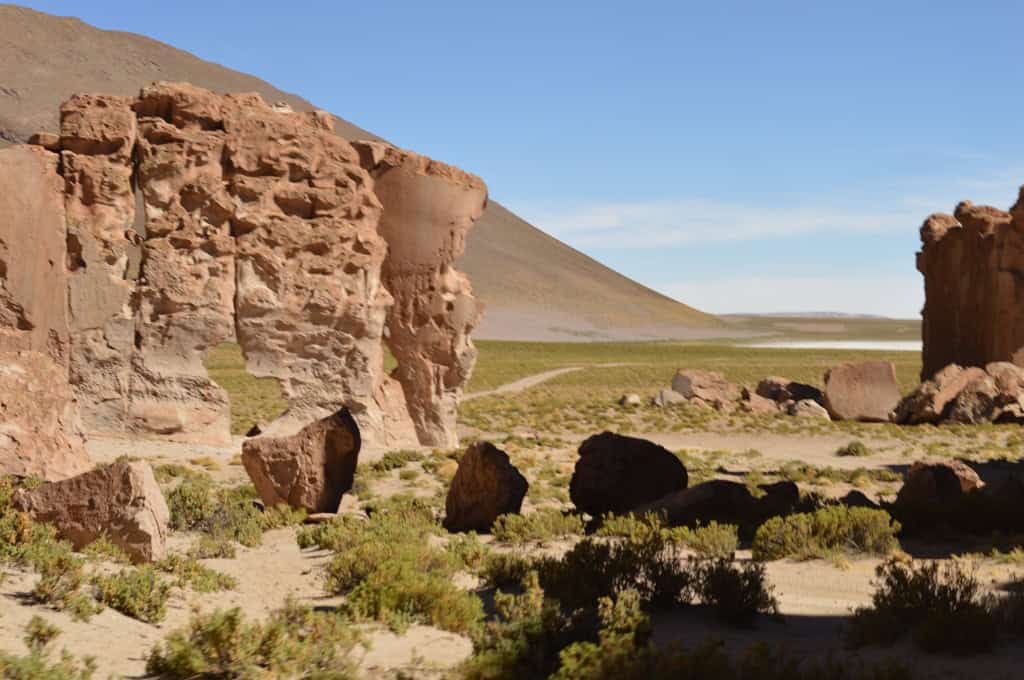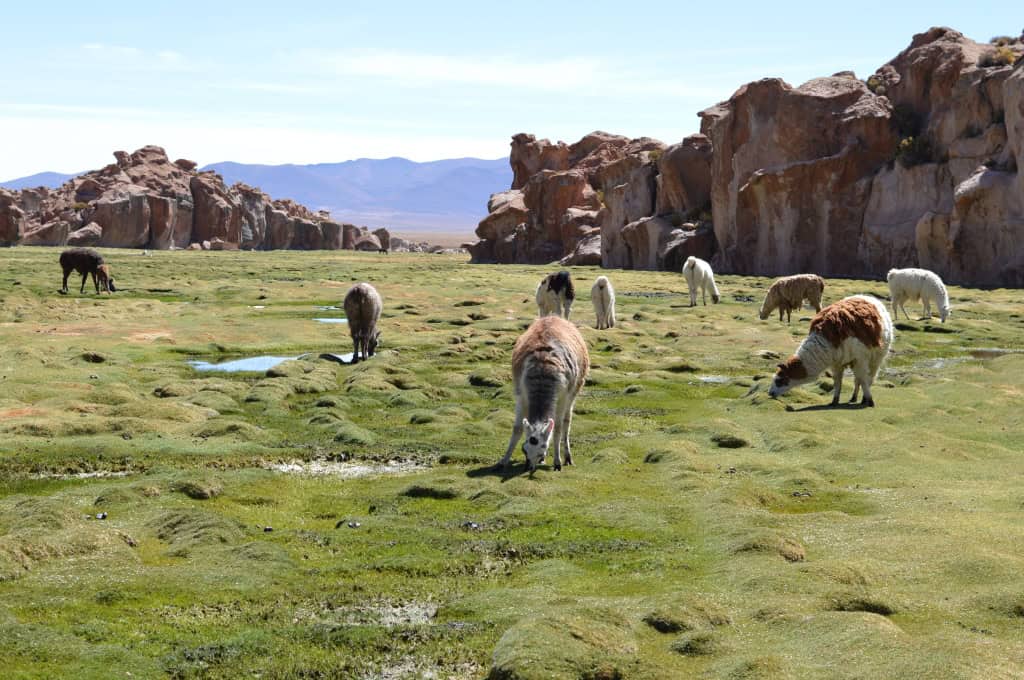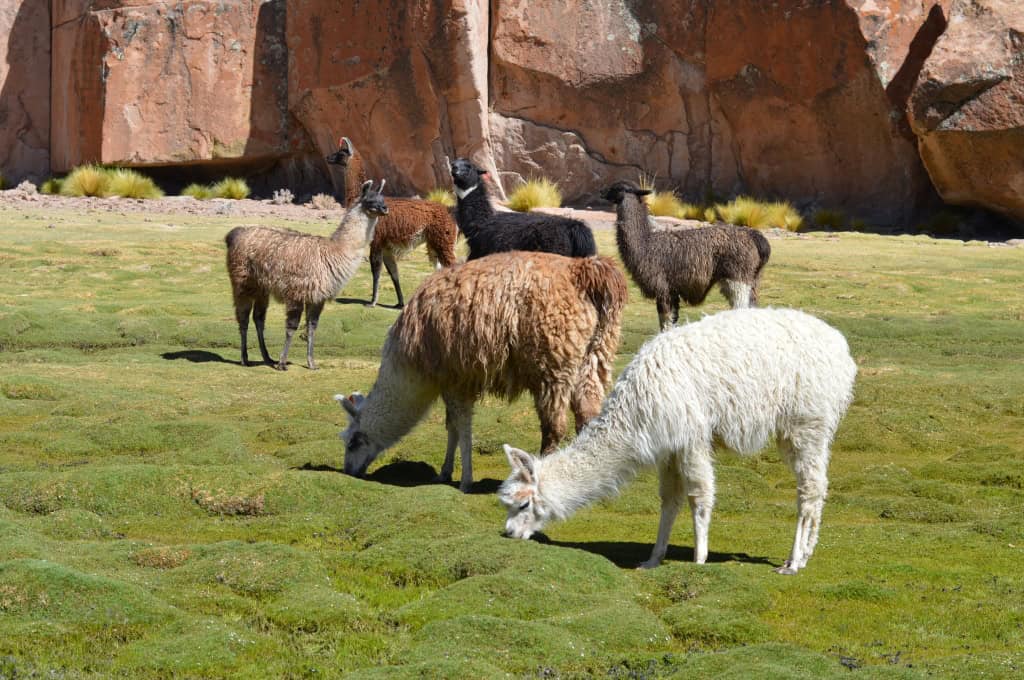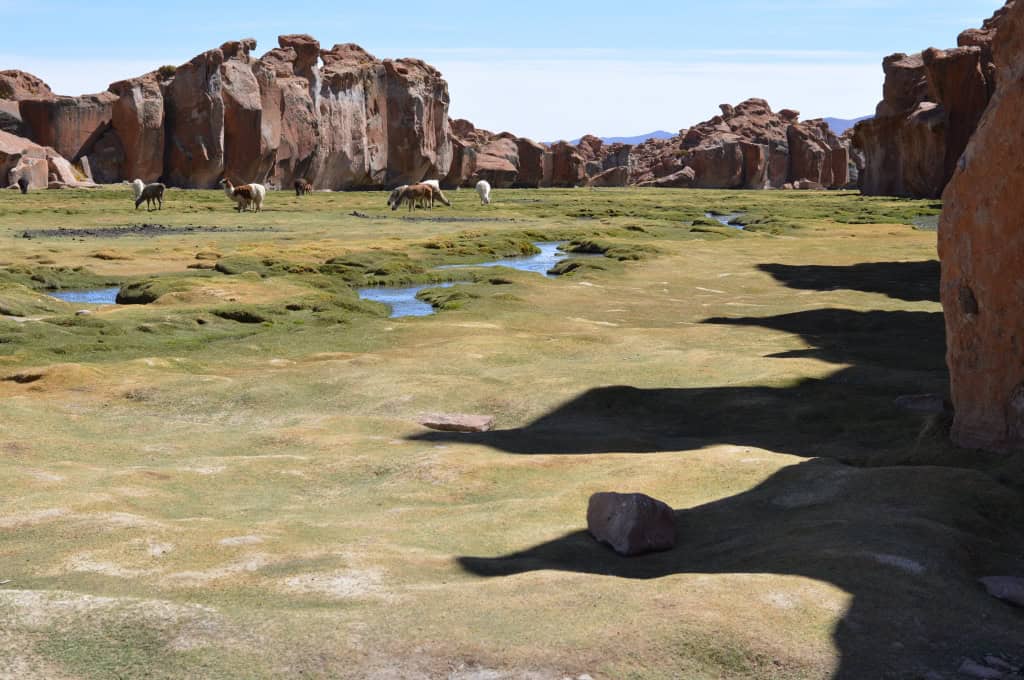 Other noteworthy sights include the Laguna Verde, a striking green lagoon at the base of the towering Licancabur Volcano, and the geysers at Sol de Mañana, which emit hot steam from the ground.
Traveling through southern Bolivia is an unforgettable experience, with each stop offering a unique and awe-inspiring view of the country's natural beauty. And with llamas as your constant companions, the journey is all the more magical.