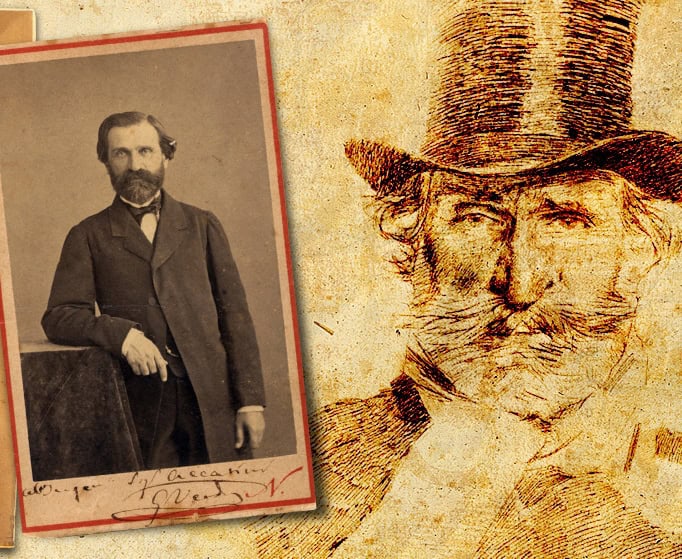 History, charm and refinement are a perfect combination for this 18th-century mansion
best known as the Milanese house to Giuseppe Verdi, where the adored composer wrote
the "Othello" and "The Falstaff". One of the nicest suite is dedicated to an opera
composer Giuseppe Verdi who lived for 27 years at the Grand Hotel et de Milan.
On the occasion of the Verdi's bicentennial Grand Hotel et de Milan has therefore
open to the public its spaces to propose the exhibition rooms of Verdi: from October
until next January, a full calendar of events to celebrate and remember the Master
and its relationship with the city and with this hotel, a Verdi place par excellence.
Storia, fascino e raffinatezza sono una combinazione perfetta per questo migliore palazzo
del 18 ° secolo conosciuta come la casa milanese di Giuseppe Verdi, dove il compositore
adorato ha scritto il "Otello" e "The Falstaff".
Una delle più belle suite è dedicata al compositore d'opera Giuseppe Verdi che visse
per ben 27 anni al Grand Hotel et De Milan dove compose alcune delle sue opere. In occasione
del bicentenario verdiano il Grand Hotel et De Milan ha dunque aperto al pubblico i suoi spazi
per proporre la rassegna Le stanze di Verdi: dal mese di ottobre sino al prossimo gennaio
un ricco calendario di eventi per celebrare e ricordare il Maestro ed il suo legame con la
città e con questo hotel, un luogo verdiano per eccellenza.
Grand Hotel et de Milan è lo sfondo di due clamorosi eventi realmente accaduti:
l'uscita dal balcone dalla famosa suite 105 di Verdi dopo la Messa di Requiem nel
1879 dove un centinaio di professori d'orchestra della Scala si riuniscono ognuno
con il proprio strumento davanti l'hotel, per suonare e celebrare Verdi il maestro.
Lui ha assistito senza parole all'intero concerto.
Qualche anno dopo, il 5 febbraio del 1887, dopo il trionfo dell'Otello, ancora una volta
la folla acclama e festeggia il compositore, trascinando a braccia la carrozza di Verdi
dal Teatro alla Scala sino al Grand Hotel et de Milan.
Grand Hotel et de Milan is the backdrop for two high profile events that happened:
the came out on the balcony from the famous suite 105 in 1879 after the Verdi Requiem,
where a hundred orchestral musicians gather each with its own instrument in front of the
hotel, to play and celebrate Verdi. He attended the entire concert without words.
A few years later, on February 5, 1887, after the triumph of Othello, once again
the crowd cheering and celebrating the composer, dragging in arms the carriage of Verdi
from the Scala Theatre until the Grand Hotel et de Milan.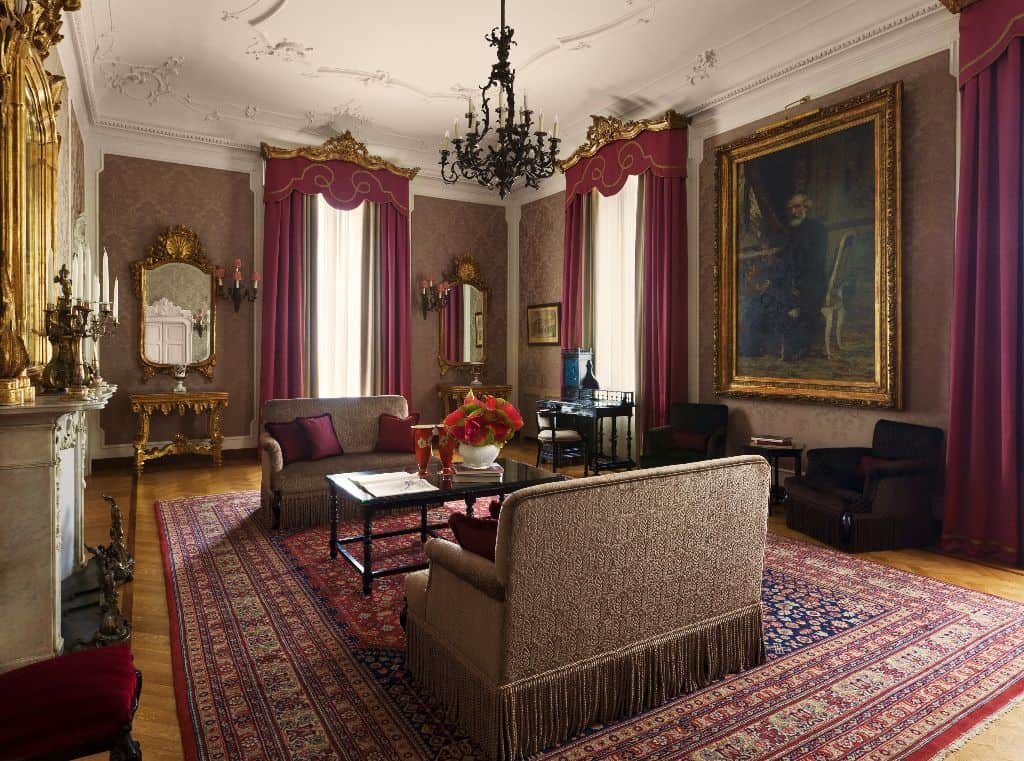 Il ricordo della presenza di Verdi è tuttora vivo nel hotel e il suo appartamento
è rimasto immutato dal giorno della sua scomparsa. La possibilità di curiosare in questo
storico albergo rappresentano l'imperdibile occasione per respirare un'atmosfera suggestiva,
dal fascino antico e intatto. Come lo stesso Verdi affermò in una lettera inviata a Francesco
Florimo nel 1871: «Tornate all'antico e sarà un progresso».
The memory of the presence of Verdi is still alive in the hotel and his apartment
has remained unchanged since the day of his death. The ability to browse in this
historic hotel represents an unmissable opportunity to breathe a striking atmosphere,
old-world and intact charm. As Verdi himself said in a letter to Francis Florimo
in 1871: "Go back to the old and will be progress."