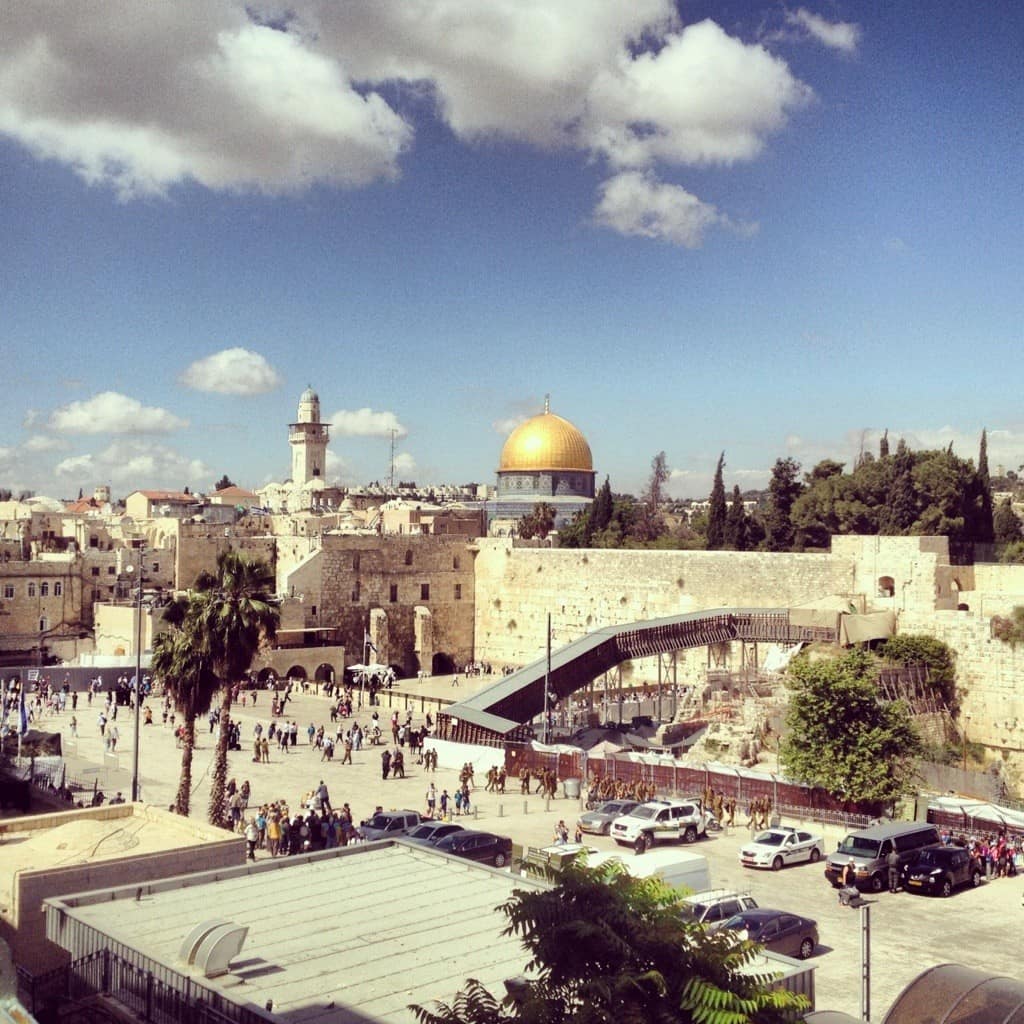 Jerusalem was destroyed and rebuilt nine times. And through it all, one symbol
remained intact: the Western Wall. The Wall is a symbol of the Jewish people,
the symbol of both devastation and of hope, the place of
Pilgrimage and Tears, the epicenter of the spiritual world, the main conduit for
the flow of Godliness. The prayer area adjacent to the Wall itself is divided between
men (left) and women. You can go next to the Kotel and insert between the cracks of the
stones a note with a prayer, even if you are not Jewish..is breathe of eternity.
Gerusalemme fu distrutta e ricostruita nove volte. E in tutto questo, un solo simbolo
e' rimasto intatto: il Muro del Pianto. Il muro e' un simbolo del popolo ebraico,
simbolo sia di devastazione e di speranza, il luogo di pellegrinaggio e lacrime,
l'epicentro del mondo spirituale, il condotto principale per il flusso della Divinità.
L'area di preghiera adiacente alla parete stessa e' divisa tra uomini (a sinistra)
e le donne. Si può andare vicino al Kotel e inserire tra le fessure del
pietre una nota con una preghiera, anche se non sei ebreo .. e' respiro d'eternità.