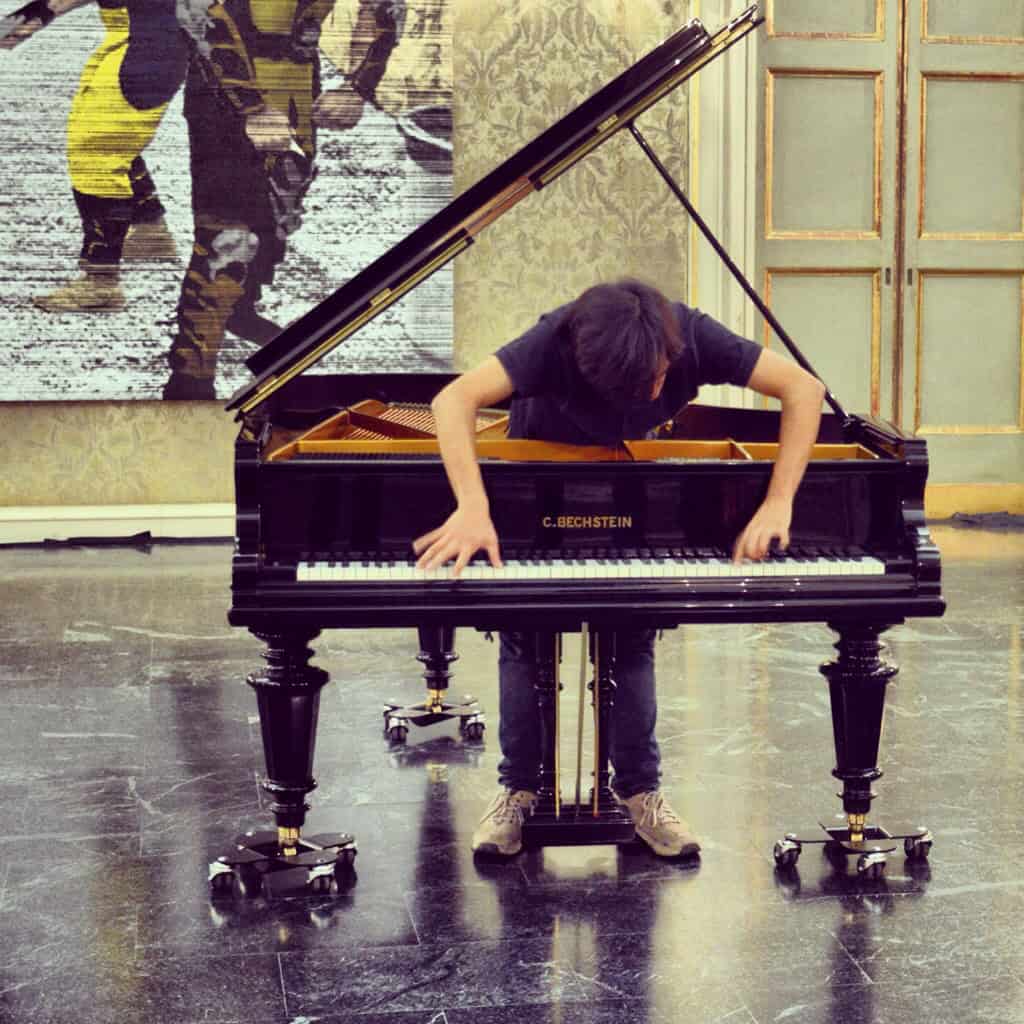 From October 22 to November 24, 2013, the Nicola Trussardi Foundation presented Fault Lines, the first major solo exhibition of Allora & Calzadilla in an Italian institution. The American artist duo was invited by the foundation to create an intervention for Palazzo Cusani, an extraordinary architectural gem in the heart of Milan on Via Brera, which has been the site of historical, cultural, political, and social events interwoven with Italian history for over four centuries.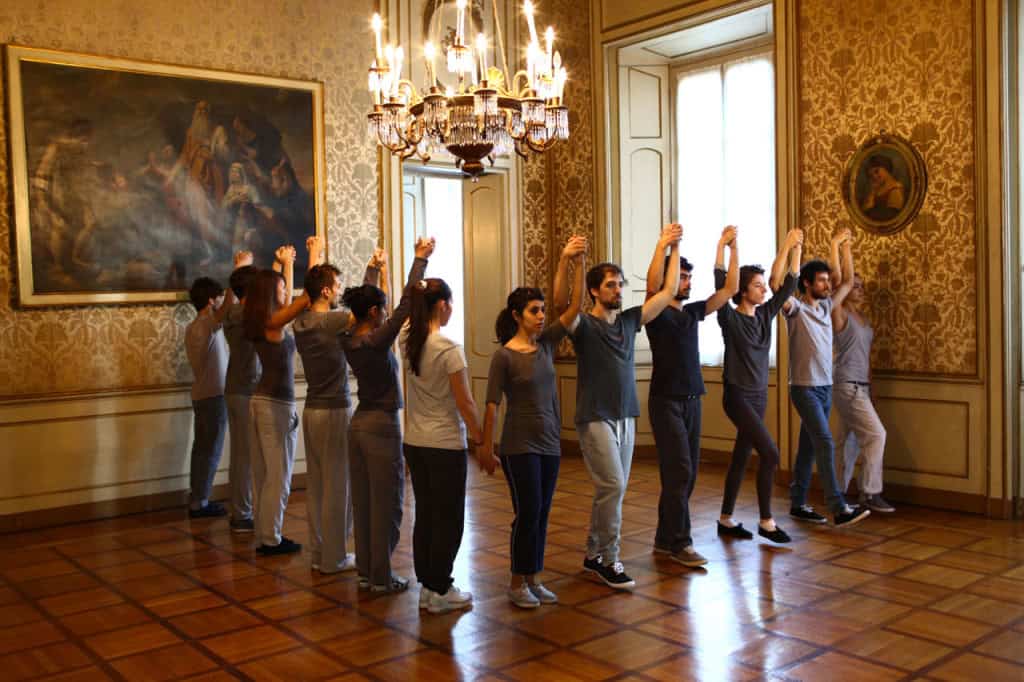 Jennifer Allora and Guillermo Calzadilla are among the most dedicated voices in the international art scene. They have exhibited solo shows in the world's most important museums, including the Museum of Modern Art in New York and the Stedeliijk Museum in Amsterdam, and have participated in major international events such as Documenta in Kassel, the Venice Biennale, the Whitney Biennial in New York, and those in Gwangju, Sydney, Sao Paulo, Sharjah, Istanbul, and Lyon. In 2011, they represented the United States of America at the 54th Venice Biennale.
Allora & Calzadilla's works stem from the experimental combination of different elements and languages such as sculpture, photography, performance, music, sounds, and videos. They seek the point of convergence between lightness and complexity from which to venture into exploring the psychological, political, and social geographies of contemporary globalized culture. For them, art is a pretext to investigate key concepts of our present such as national identity, democracy, power, freedom, participation, and social change.
Palazzo Cusani served as an apt backdrop for the artists to showcase their unique and eclectic range of works. The exhibition showcased an array of thought-provoking installations that challenged the audience's perceptions and beliefs. The exhibit's theme, "Fault Lines," reflected the artists' exploration of the underlying fractures in society and the world around us. The works aimed to break down the barriers that keep us apart and highlight our commonalities.
Allora & Calzadilla's exhibition at Palazzo Cusani was a testament to their artistic vision and their ability to challenge and provoke viewers to question their preconceptions. The exhibition left a lasting impression on visitors, with its fusion of the past, present, and future, and the complex and intricate interplay of elements and ideas.