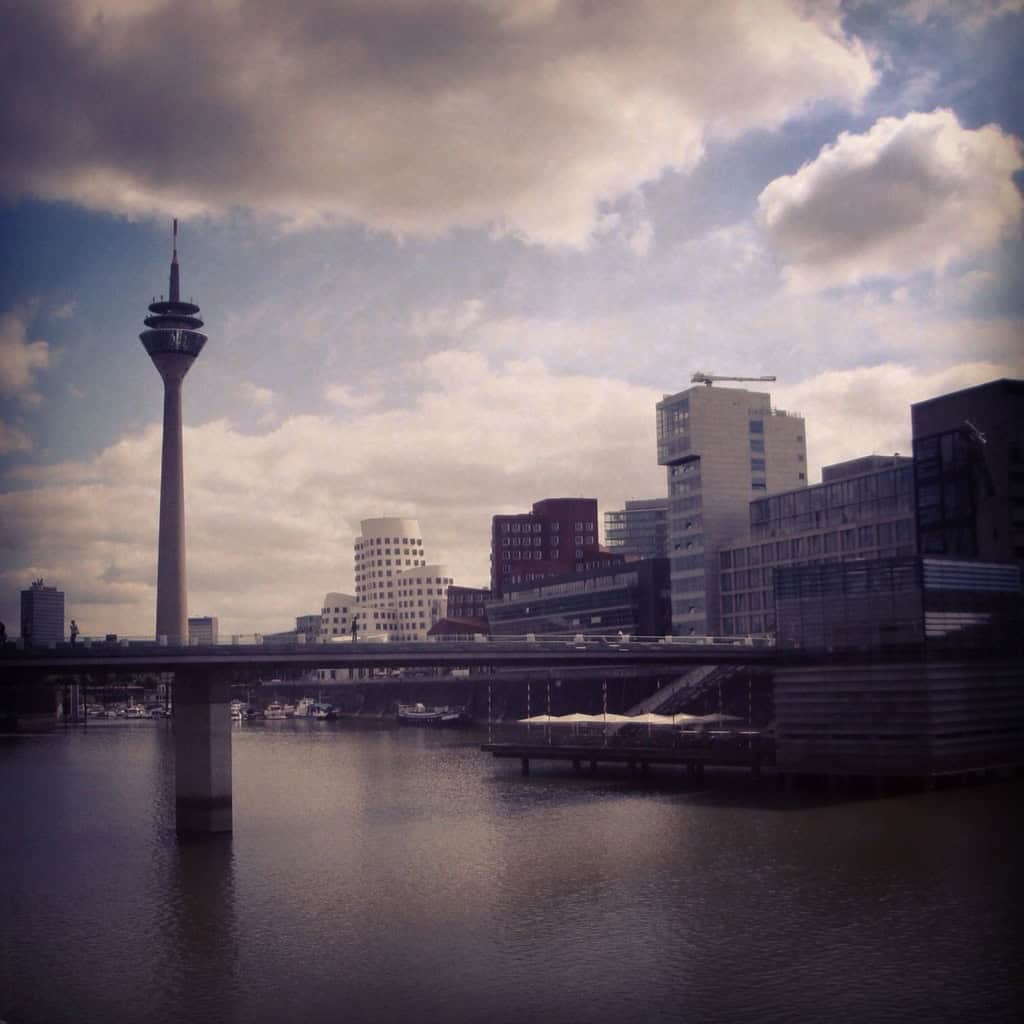 MedienHafen is home to about 800 companies, especially from the media and
communications segments, fashion and architecture as well as art and culture.
The harbour owes its special charm to the mix of new and old: the old quay walls,
the steps and rail tracks of the old loading line have still been preserved and
are today protected monuments.
MedienHafen è la casa di circa 800 imprese, in particolare la parte dei media e
segmenti di comunicazione, moda e architettura così come l'arte e la cultura.
Il porto deve il suo fascino speciale al mix di vecchio e nuovo: i vecchi moli,
i passi e binari della vecchia linea di carico sono state ancora conservata e
sono oggi monumenti protetti.