For anyone looking for an unforgettable Flamenco experience, Corral de la Moreria is a must-visit. Located in the heart of Madrid, this historic Tablao has been entertaining audiences for over 60 years and is considered one of the best Flamenco venues in the world.
It is widely regarded as the 'cathedral of flamenco' and holds the distinction of being the oldest tablao in existence. It has earned numerous accolades over the years, including a place in the New York Times bestseller, 1000 Places to See Before You Die. The prestigious Las Minas International Festival has also named it the best 'Tablao Flamenco of the World', while the Michelin Guide has listed it as one of the top destinations to witness an unforgettable performance of this fiery art form at Madrid's renowned flamenco house for three consecutive years.
The atmosphere at Corral de la Moreria is simply electric, with its dimly lit interior and traditional decor creating an authentic Spanish ambience. But it's the performers who really steal the show, with their stunning Flamenco routines that are sure to leave you mesmerized.
The Tablao has played host to some of the biggest names in Flamenco history, including Pastora Imperio, La Chunga, and Antonio Gades. And today, the talented dancers and musicians who grace the stage continue to uphold the venue's legendary reputation.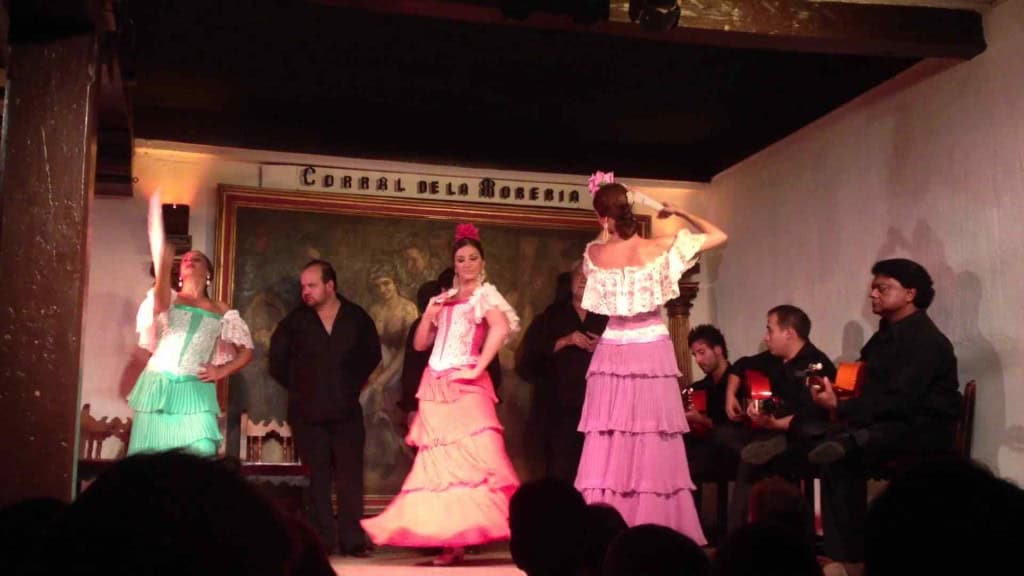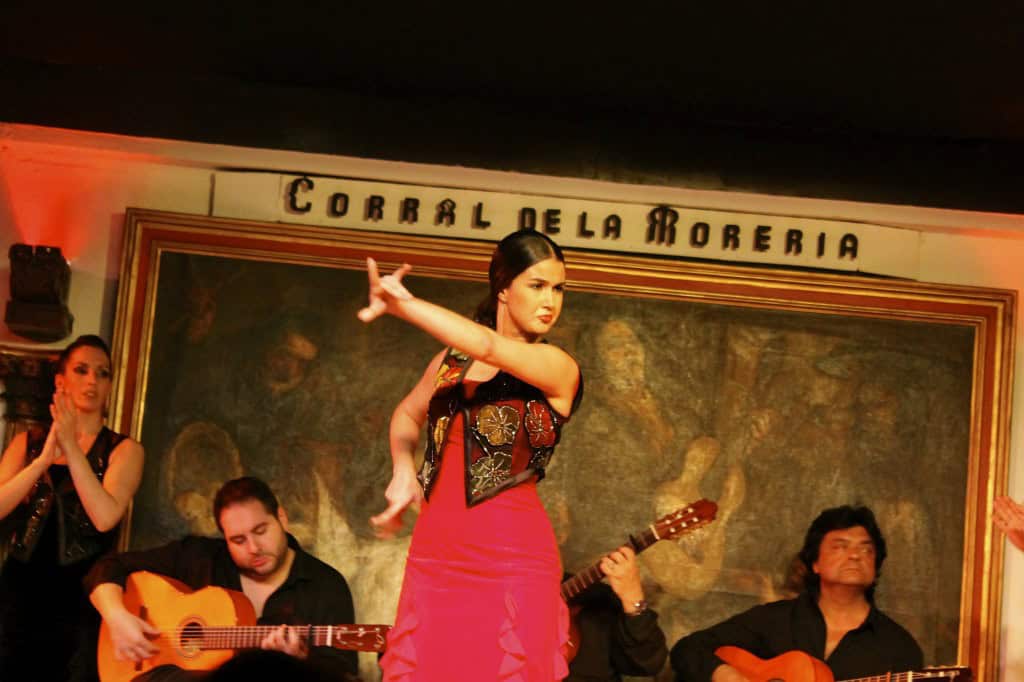 One of the highlights of the experience is the food and drink, with a menu that offers a range of Spanish delicacies, including traditional tapas and a selection of fine wines. And for those who want to really indulge, there's even a tasting menu that allows you to savor some of the best flavors that Spanish cuisine has to offer.
Whether you're a Flamenco enthusiast or just looking for a night out with a difference, Corral de la Moreria is an unmissable destination. So why not book your tickets and experience the magic of Flamenco at one of the world's most iconic Tablaos?