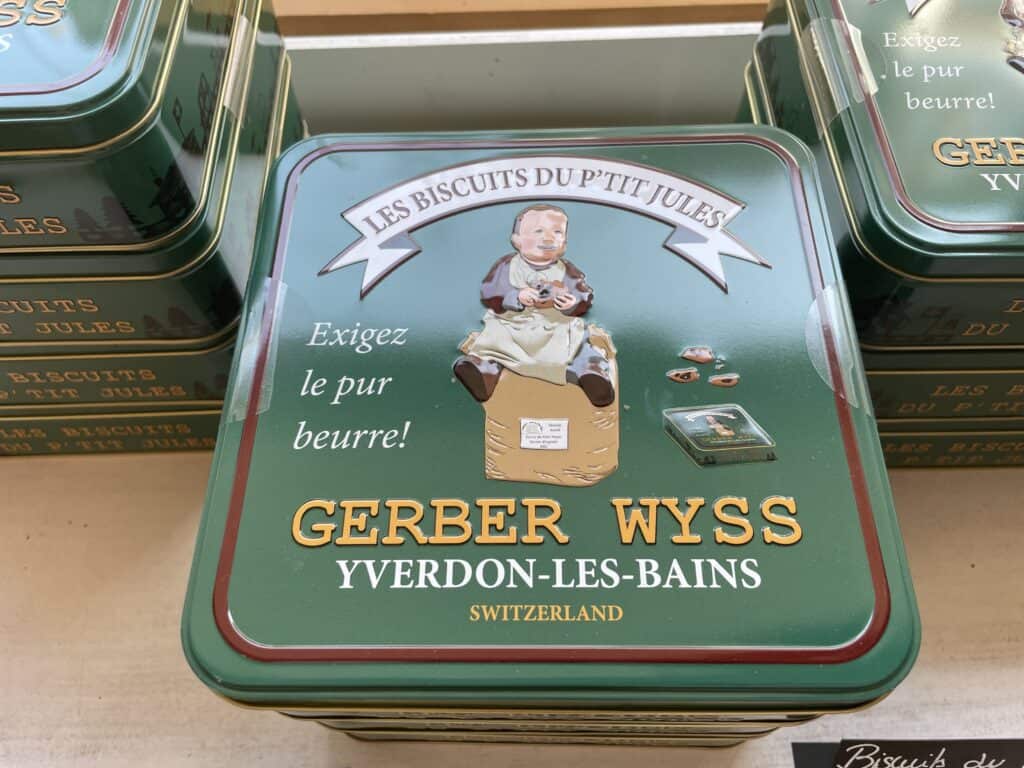 Are you ready for a day full of exploration, delicious food, and unforgettable experiences in the charming town of Yverdon-les-Bains in 24 Hours? Join me to discover the highlights of this picturesque Swiss destination.
Morning: Breakfast at Boulangerie Gerber Wyss or Chez Lili-Rose
Gerber Wyss is a trio comprising of a gourmet restaurant, a bakery-chocolaterie, and a tea salon called "Chez Lili-Rose." All three establishments are located on Rue du Four, one of the most beautiful streets of the Old Town. The story of Gerber Wyss began in 2017 by three passionate friends: Laurena, Grégory, and Séverin with the creation of the bakery-chocolaterie on Rue du Four 15. Then, in 2020, the restaurant opened just a few steps away at number 1. Finally, at the end of 2022, the tea salon "Chez Lili-Rose," an extension of the bakery, welcomed guests at Rue du Four, 13.
To begin your day with a delectable experience, make your way to Boulangerie Gerber Wyss or Chez Lili-Rose. As you enter, the enticing scent of freshly baked bread and pastries will envelop you, instantly awakening your senses. Treat yourself to a buttery pain au chocolat or a flaky croissant, accompanied by a cappuccino or a latte macchiato. Allow the combination of flavors to delight your taste buds and set the perfect tone for the rest of your day.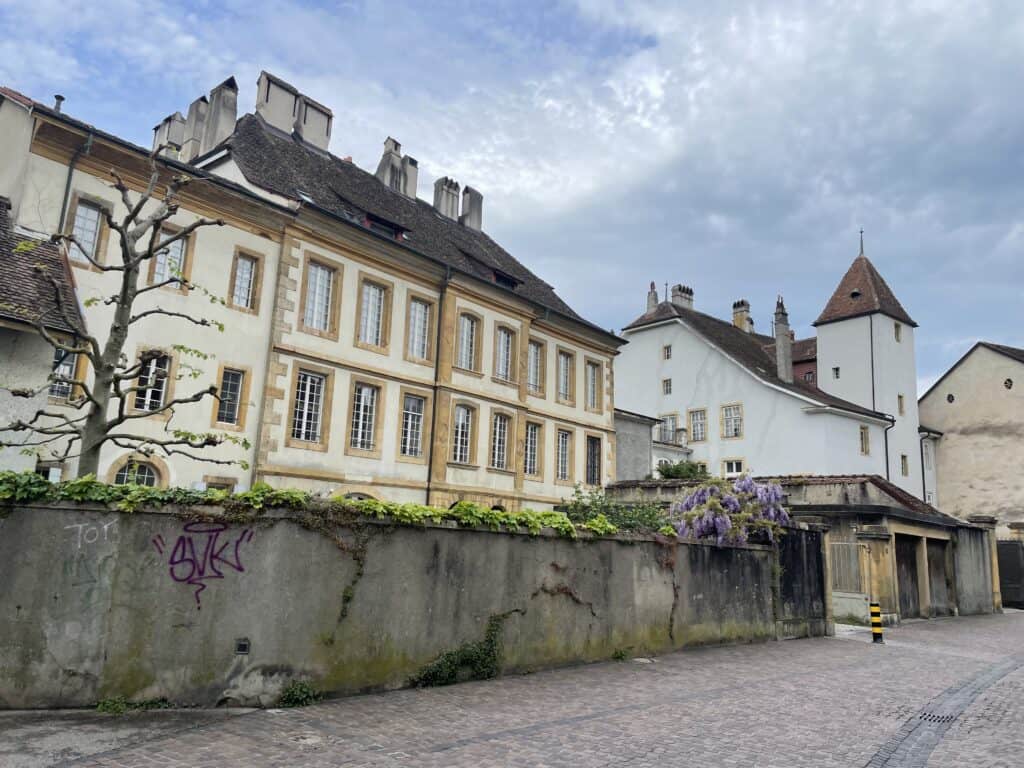 After Breakfast: Explore Centre D'Art Contemporain Yverdon (CACY)
Located within the Hôtel de Ville, an 18th century town hall, the Centre D'Art Contemporain Yverdon (CACY) provides free entry, ensuring that art is accessible to everyone. By removing barriers to entry, the center aims to foster inclusivity and encourage a wide range of visitors to engage with contemporary art.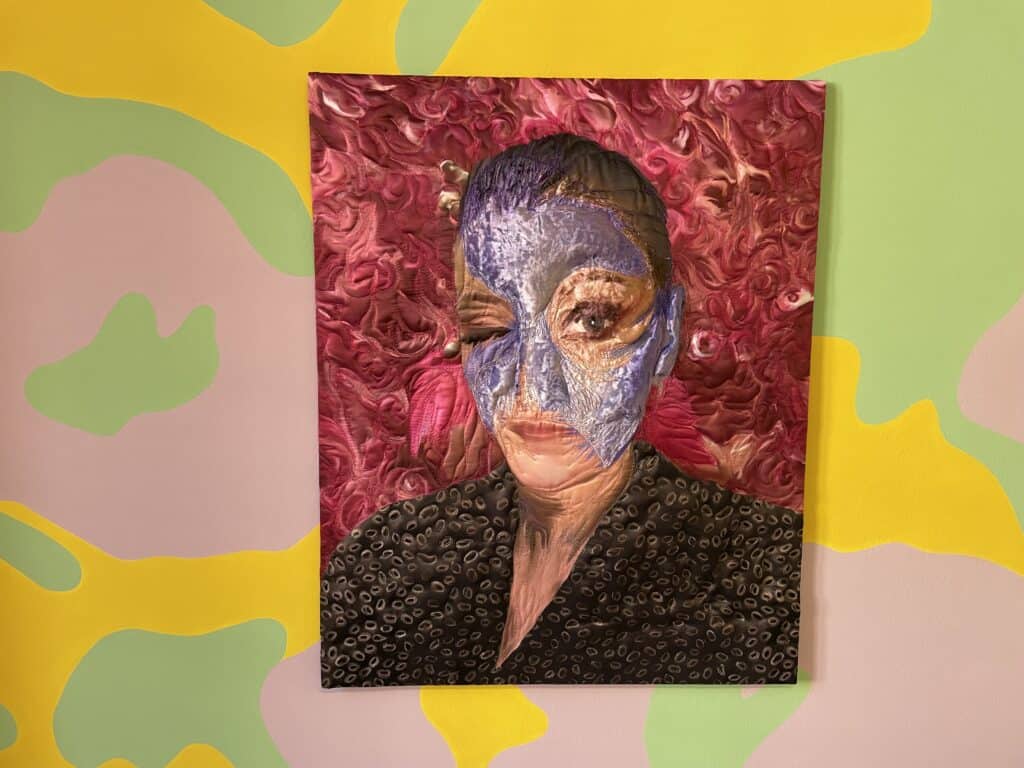 Mid-morning: Shopping in the Old Town
Ateapic: I came across this shop a year ago, captivated by a colorful bag Rania Kinge – Made by Women showcased in their storefront. However, there's much more to uncover about this store.
Ateapic promotes an eco-responsible and circular consumption model by offering its customers second-hand clothing collected by Textura, second-hand bicycles collected and refurbished by the bicycle workshop, Styyle, as well second-hand furniture (exclusively in Aigles store, as well as in Yverdon). It also supports regional creators and designers by selling items made with an ecological and/or ethical approach.
The selection of new creators and designers is truly intriguing, and the items can be viewed and purchased as well online at ateapic.ch
It's important to know as well that Ateapic is part of a non-profit cooperative company whose main mission is to support individuals in their professional reintegration and enhance their employability, particularly for those who are temporarily unemployed. As such, Ateapic continuously welcomes and provides training to nearly 150 individuals in the fields of sales, e-commerce, and e-logistics.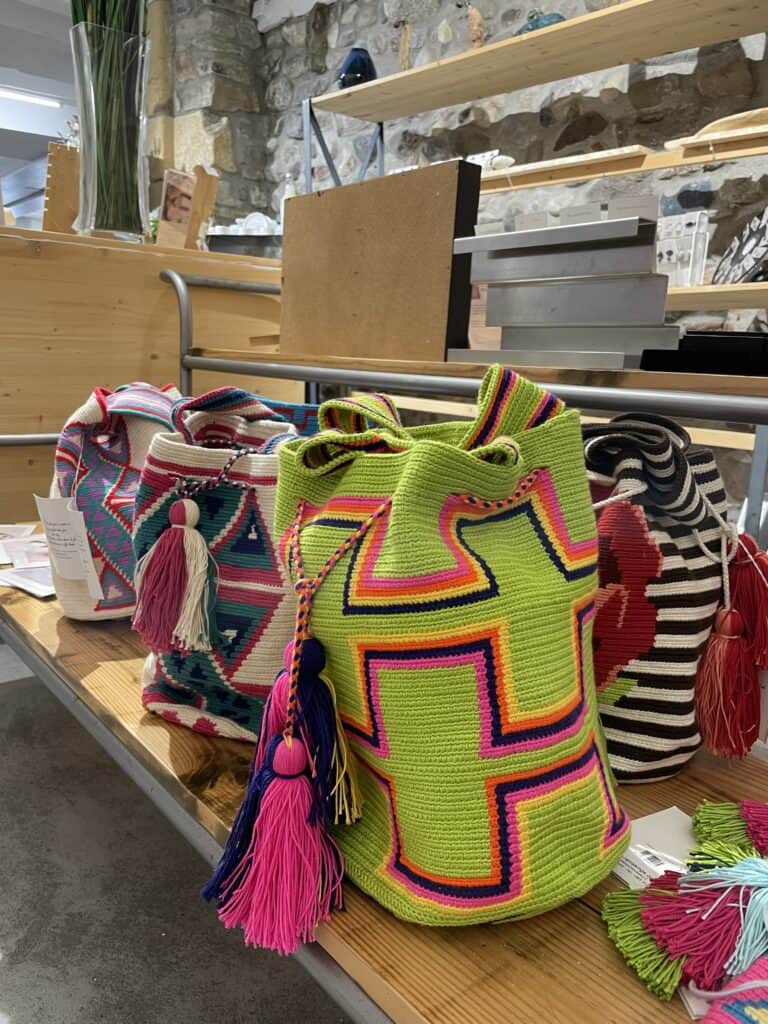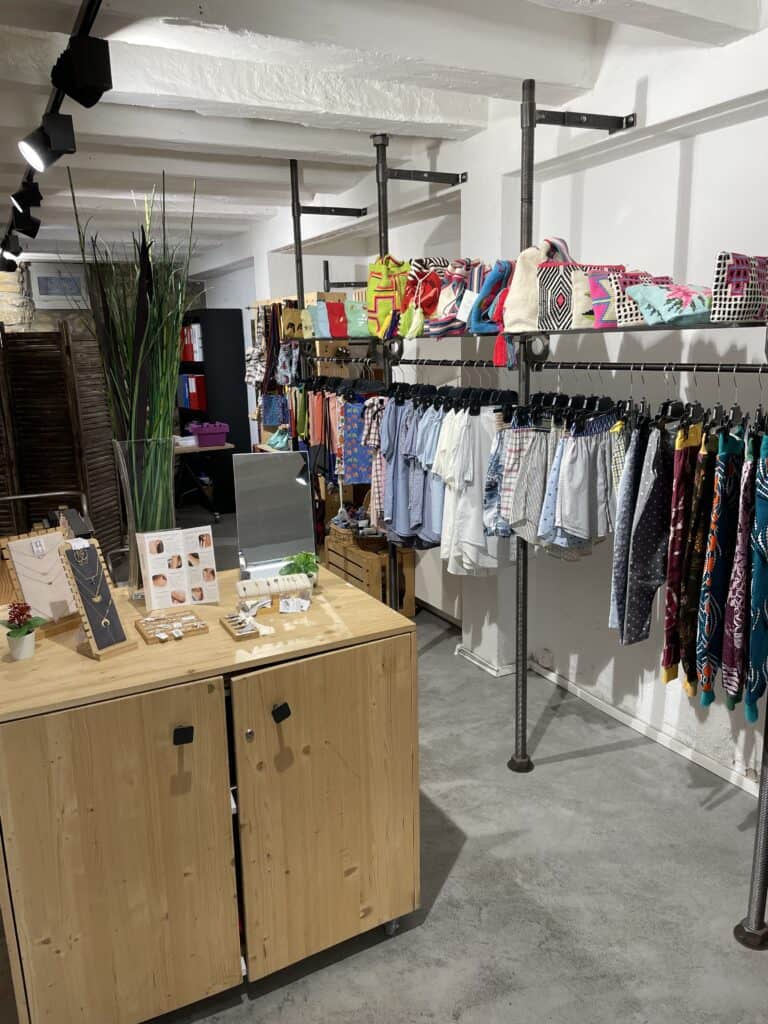 For lunch, there are several interesting alternatives, but I will limit myself to suggesting two. For a typical lunch with a view of Pestalozzi square, Restaurant de la Place is definitely the best choice. Their homemade truffle and champagne fondue is delicious.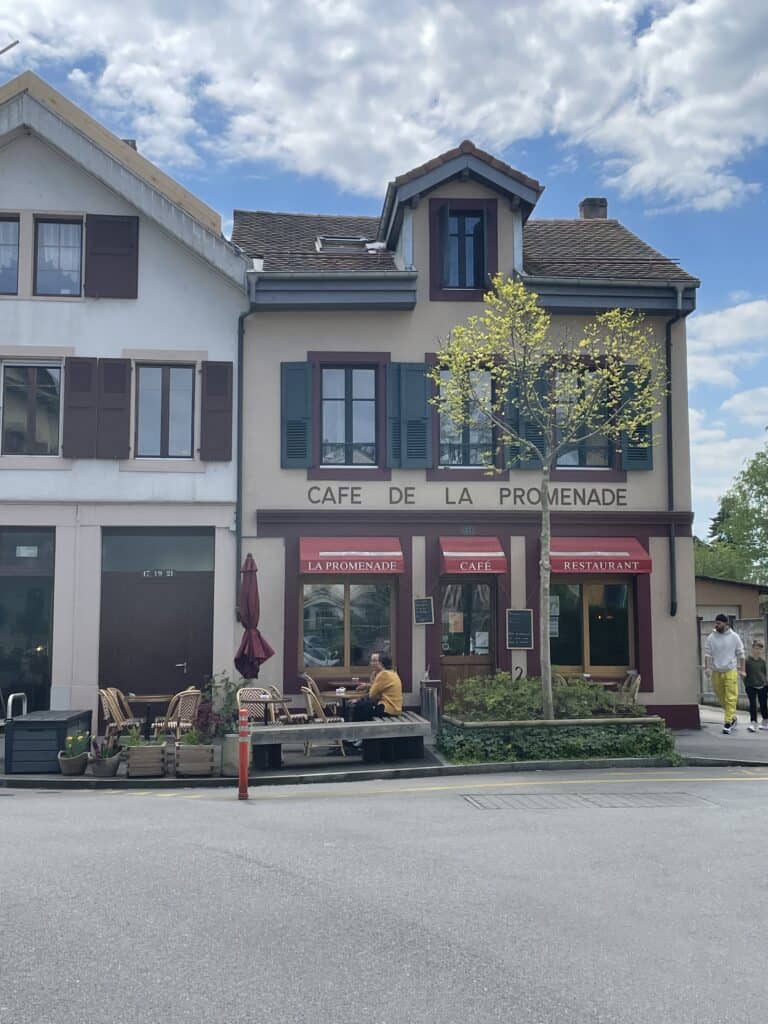 For unique dishes and a French-style bistro, you can head to Caffè de La Promenade. Their warm goat cheese salad is worth trying. In their relax setting you can unwind and indulge in the pleasures of good food and drink.
After-lunch: «Jeu de quilles», a romandie tradition at Caffè de La Promenade
To notice the discreet inscription "Jeu de quilles" above a door leading to the back room of Café de la Promenade in Yverdon, one must be an insider or a regular visitor of the place. Those who are unaware of what to expect will be surprised to find a wooden alley measuring thirteen meters in length, at the end of which nine pins are patiently waiting – held back by ropes – for the ball that will come and knock them down. It isn't an artisanal bowling alley, but rather a traditional sport from the Romandy region. It is necessary to make a reservation in advance and avoid peak hours at the café-restaurant in order to enjoy a game with friends or family.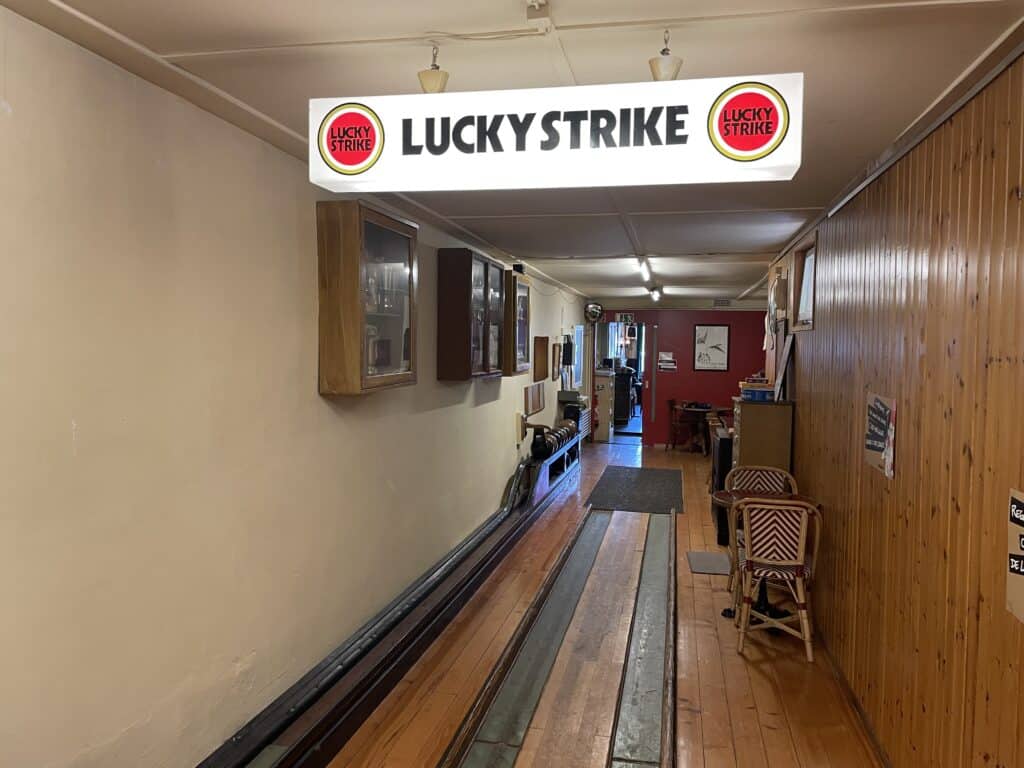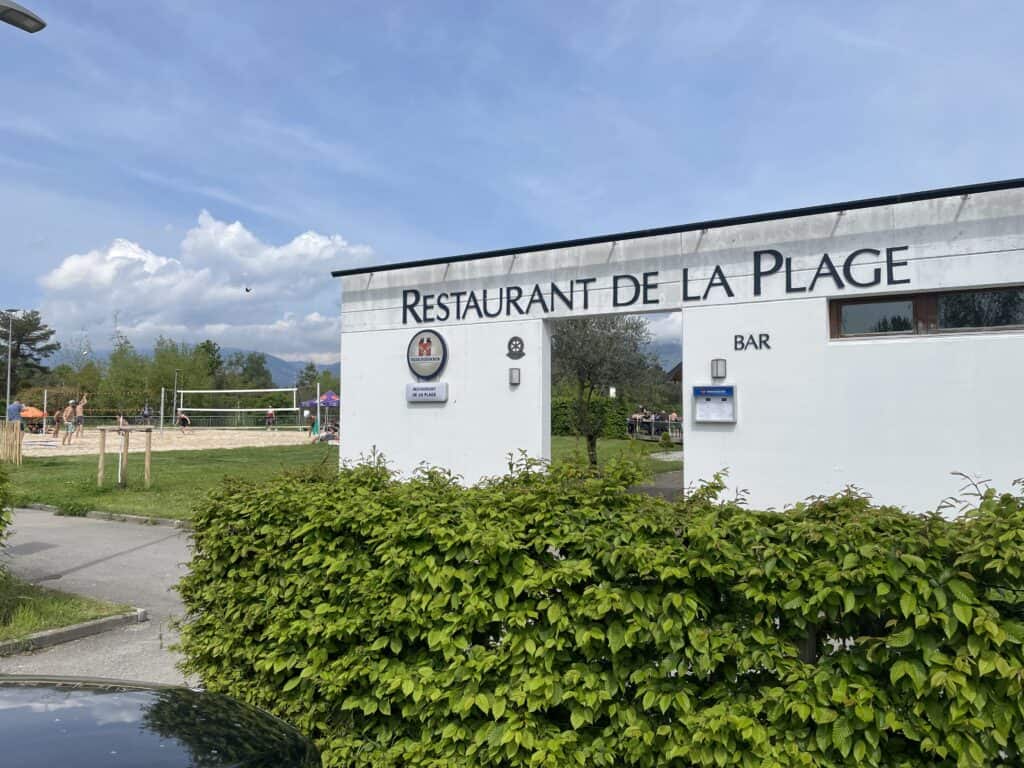 For the afternoon, I suggest taking a stroll by the lake. There are several places that can enhance your day, such as the Restaurant de La Plage, aptly named as it is located very close to the white beach of Yverdon where you can even catch some beach volleyball matches.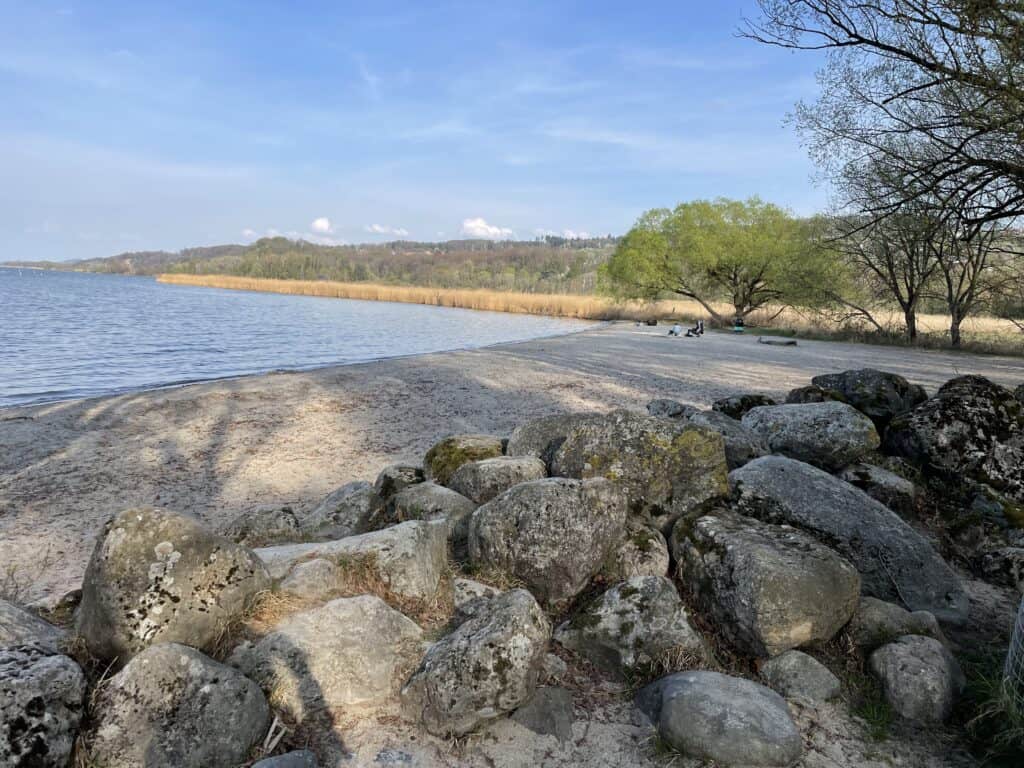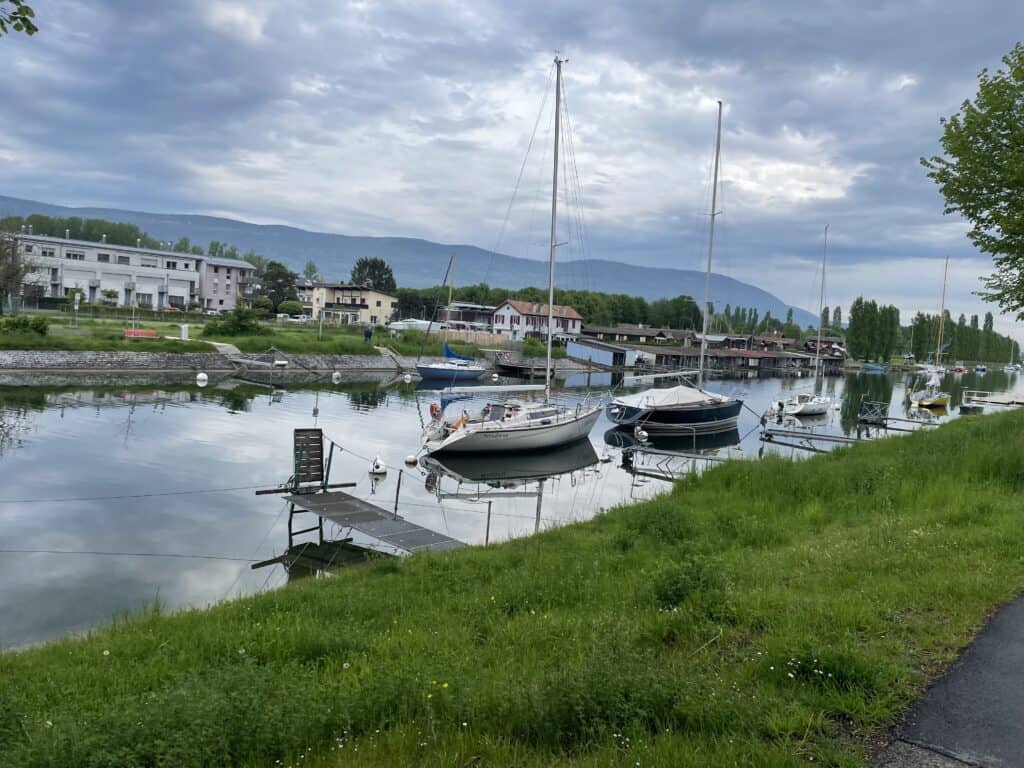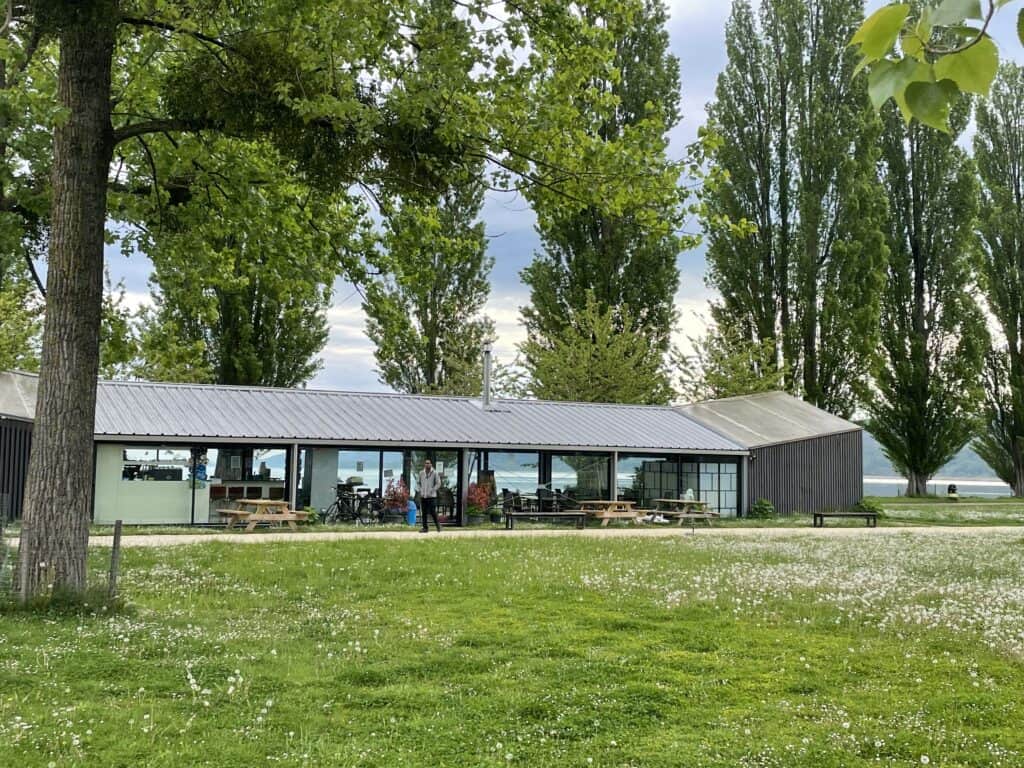 On the other side of the lake, located at the crossroads of a cultural hub and a summer bar, La Dérivée breathes life into the scenic shores of Lake Neuchâtel in Yverdon-les-Bains. Throughout the months of June to August, the place comes alive with a vibrant array of activities and events, spanning from Thursday to Sunday, encompassing both daylight and evening hours. Among the myriad offerings are concerts, immersive discovery workshops, sports engagements, enchanting open-air cinema screenings, captivating exhibitions, enriching children's workshops, dynamic live performances, and exhilarating DJ sets. The magic of La Dérivée is further amplified by its collaboration with numerous associations, institutions, and collectives, uniting their creative forces to present well over a hundred enriching activities and events. If you're visiting Yverdon during summer months, don't miss this place.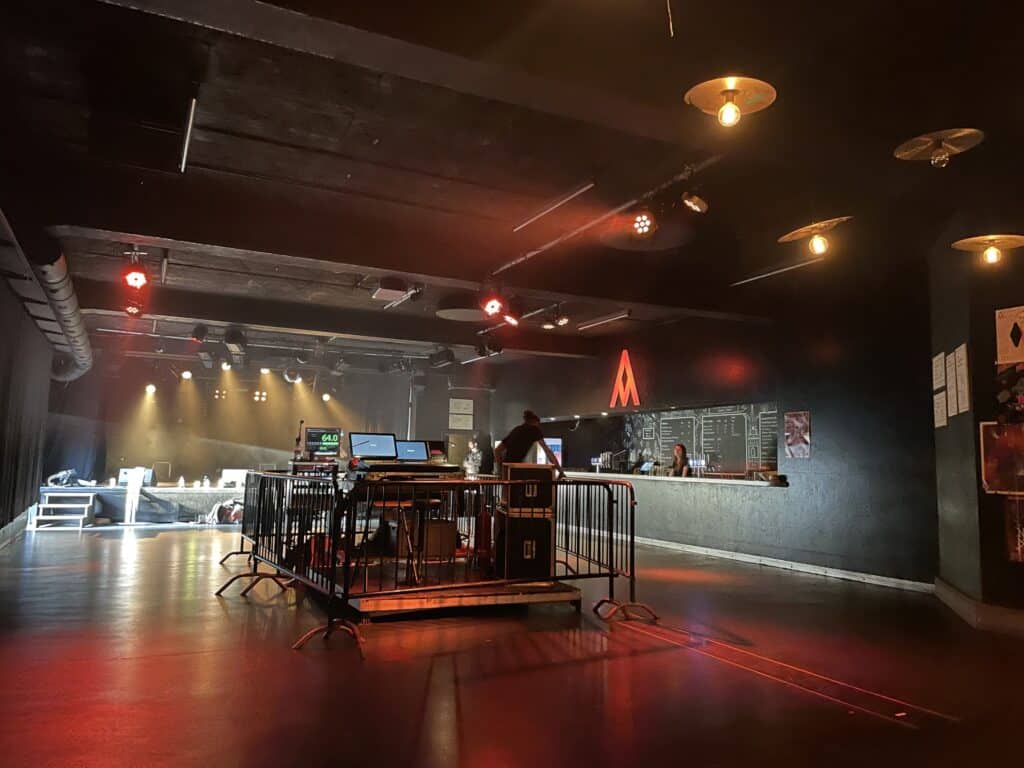 After dinner: Head to Amalgame, a non-profit organization that aims to foster culture, music in the region of Yverdon and it's runned by volunteers. This vibrant cultural hub serves as a platform for diverse artistic expressions, hosting a range of events including live music performances, art exhibitions, design markets and more. With its welcoming atmosphere and commitment to nurturing creativity, Amalgame has become a beloved gathering place for artists, enthusiasts, and the community at large.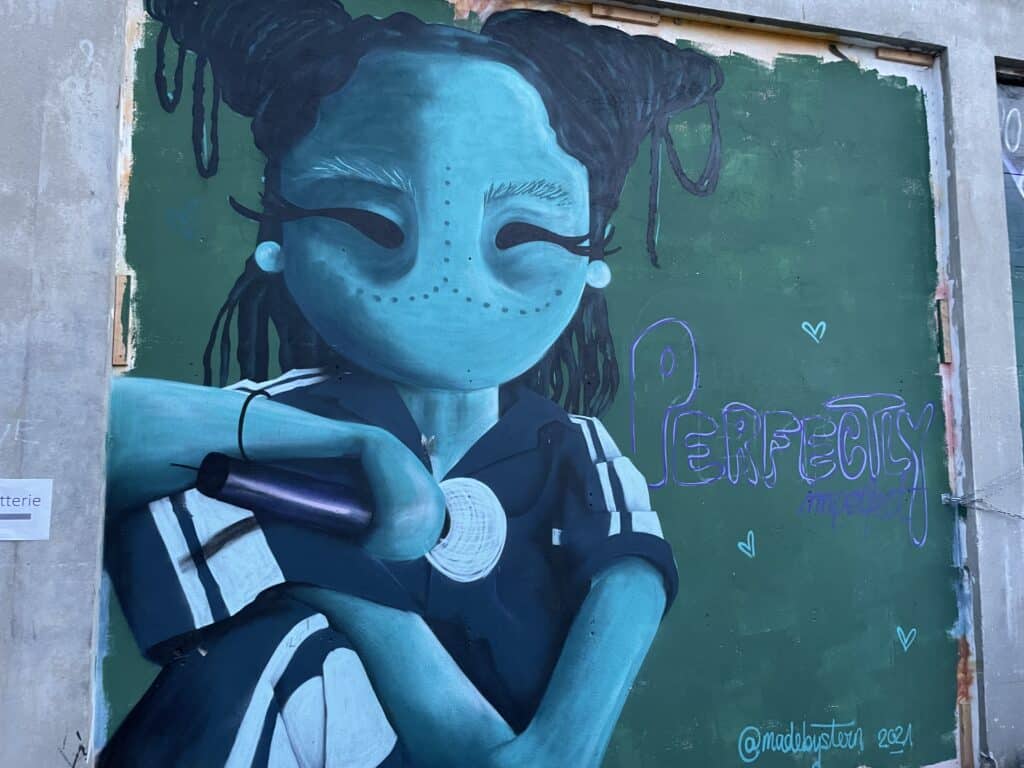 If you're looking for an alternative to Amalgame, you can check out Citron Masqué club located at Rue des Pêcheurs 4. Similar to Amalgame, Citron Masqué has been hosting a remarkable lineup of events since September 2017. With over 450 events on their stage, weekend after weekend, they have welcomed a diverse range of groups and artists from across Europe, the USA, Colombia, Africa, and our local talents. Beyond musicians, Citron Masqué also presents DJs, comedians, and actors, all of whom create an immersive experience that will make you dance, laugh, and sing along. Prepare to be captivated by their enchanting and thought-provoking performances, leaving a lasting impact on the audience.