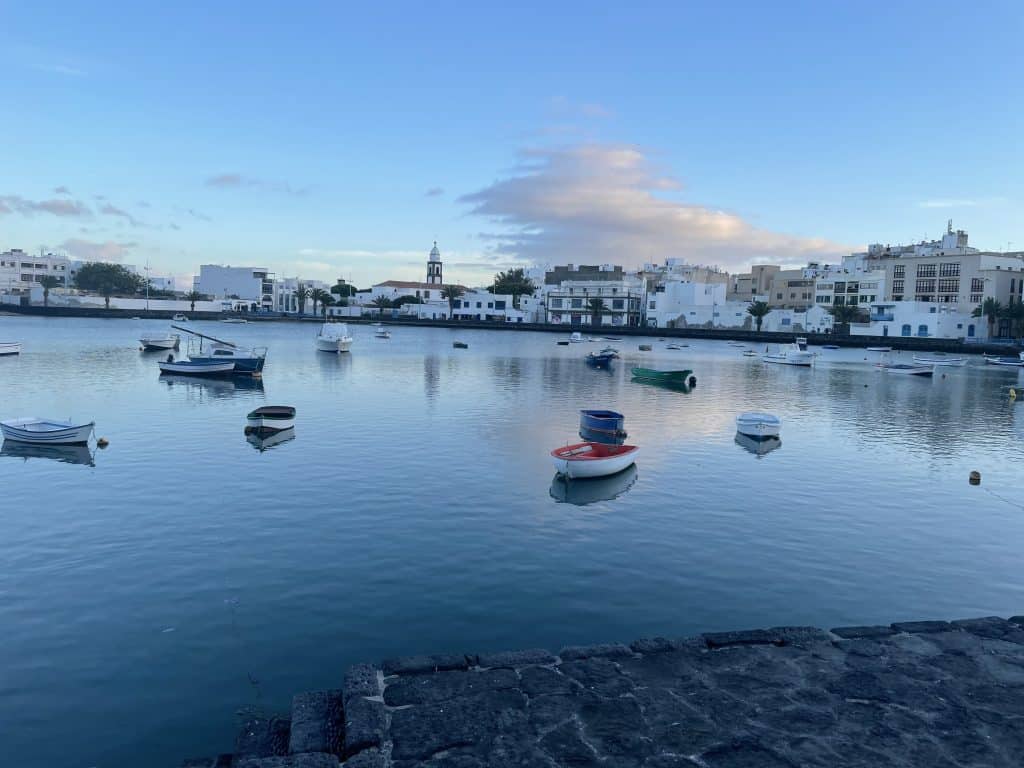 Arrecife, the capital city of Lanzarote in the Canary Islands, is a popular destination for those seeking a laid-back and boho chic vibe. The city's architecture, with its white-washed buildings and colorful accents, provides the perfect backdrop for the bohemian style that has become so popular in recent years.
If you're looking to rock the boho-chic style in Arrecife, there are a few key elements you should consider incorporating into your wardrobe. Here are some ideas:
Flowy dresses: Loose, flowy dresses are a staple of the boho-chic style, and they're perfect for the warm climate in Arrecife. Look for dresses in light, breathable fabrics like cotton or linen, and choose styles with bohemian prints like paisley or floral. I'm wearing a dress of Mes Demoiselles, a french brand which produces very stylish and breatheable pieces.
Fringe and tassels: Fringe and tassels add a fun, playful touch to any boho-chic outfit. Consider incorporating these elements into your accessories, like a fringed handbag or espadrilles with laces.
Earthy tones: The boho-chic style is all about embracing nature and natural elements, so opt for clothing or accessories in earthy tones like olive green, rust, and brown. These colors will complement the sandy beaches and volcanic landscapes of Lanzarote. I have opted for a leather belt in earthy tone purchased in Local 6 Taller de Ideas, Arrecife.
Sunglasses: When it comes to boho chic style, sunglasses are a must-have accessory. Oversized frames, round lenses, and colored or mirrored lenses are popular choices for achieving a bohemian vibe. I'm wearing light sunglasses from Eyepetizer.
Statement jewelry: Boho-chic style is all about bold, statement-making pieces, so don't be afraid to go big with your jewelry. Look for pieces with intricate details, like chunky beaded necklaces. I'm wearing a statement necklace from Famara Soul Jewelry, designer discover during my stay in Lanzarote.
Overall, the key to achieving the boho-chic style in Arrecife is to embrace a laid-back, effortless vibe. Focus on natural fabrics, earthy tones, and playful accessories, and you're sure to fit right in with the city's bohemian atmosphere.
If you're looking for stylish and distinctive places to explore in Arrecife, don't miss my post "24 Hours in Arrecife – The Ultimate Stylish Itinerary."