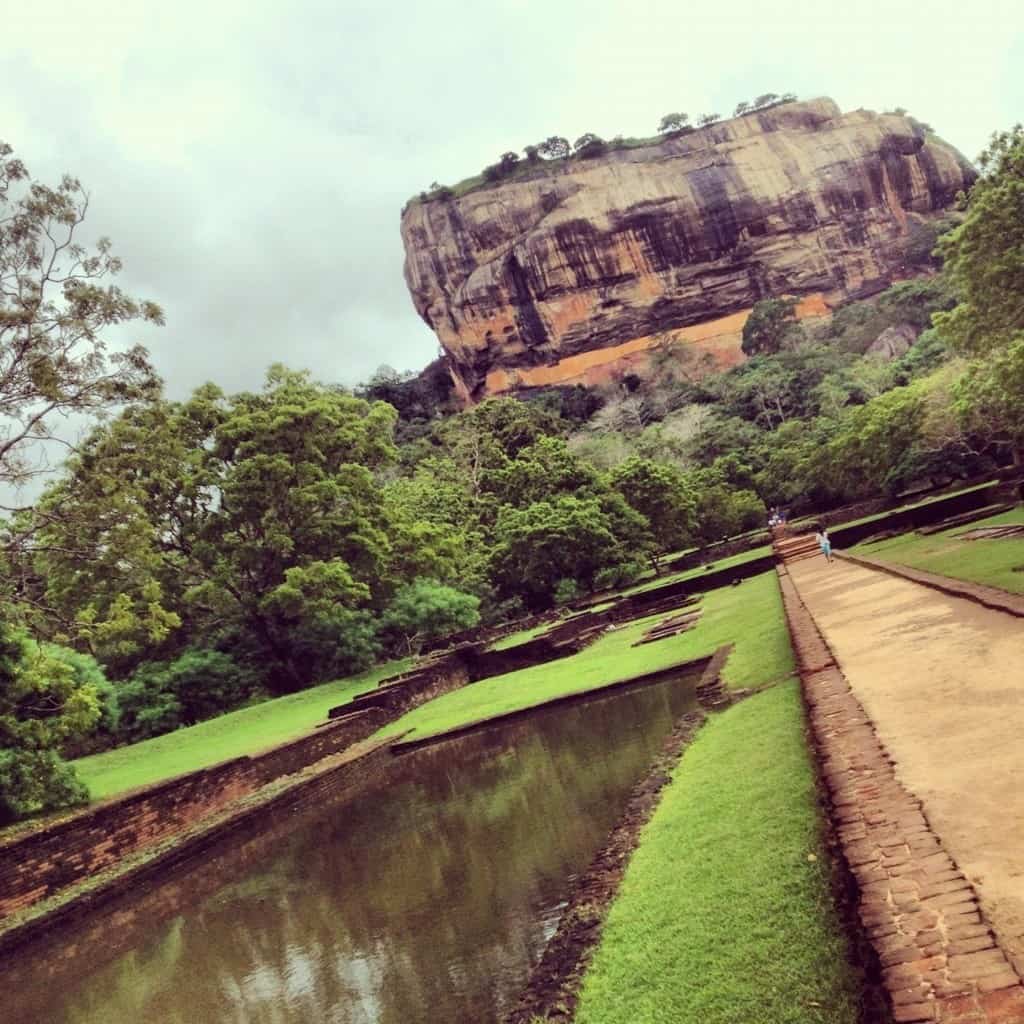 The important archeological site Sigiriya is impressive. Gracing the
covers of many Sri Lankan Guide books, hanging in the office of tour
companies and standing proud on the cover of several coffee table books,
it just may be Sri Lanka's most recognizable site. It is also set in a
beautiful location. Surrounded by jungle, villages and farmland Sigiriya is a
location set back in time. Monkeys play on the trails and crocodiles dwell
in its moat. The entry price is steep, but it is a beautiful view with an impressive
museum as well. If you love history and archeology, Sigiriya is for you.
L'importante sito archeologico di Sigiriya è impressionante. Ho occupato le
copertine di molte Sri Lanka Guide, appeso negli uffici di molte agenzie, sulla
copertine di diversi libri tavolino, può essere il sito più riconoscibile dello Sri Lanka.
È anche situato in una bellissima posizione. Circondato dalla giungla, villaggi e terreni agricoli
Sigiriya è una location che ti fa tornare indietro nel tempo. Scimmie che giocano sui sentieri
e coccodrilli abitano nel suo fossato. Il prezzo di entrata è un pò altino, ma la vista è
spettacolare e il museo impressionante. Se amate la storia e l'archeologia, Sigiriya è per voi.
Golden Temple of Dambulla
A sacred place of pilgrimage for 22 centuries, this cave monastery, with its five
sanctuaries, is the largest, best-preserved cave-temple complex in Sri Lanka.
The Buddhist mural paintings (covering an area of ​​2,100 square meters) are
of particular importance, as are the 157 statues.
Tempio d'oro di Dambulla
Un luogo sacro di pellegrinaggio per 22 secoli, questo monastero grotta, con i suoi cinque
santuari, è il più grande, meglio conservato complesso di grotte-tempio di Sri Lanka.
Le pitture murali buddisti (che coprono una superficie di 2.100 metri quadrati) sono
di particolare importanza, come lo sono anche le 157 statue.