Located within the Angkor Archaeological Park in Cambodia, Ta Prohm is an enchanting ancient temple that is best known for its overgrown trees and vines that intertwine with the temple's ruins. It was built in the late 12th and early 13th centuries as a Mahayana Buddhist monastery and university. The temple was originally known as Rajavihara, meaning "royal monastery."
Ta Prohm was built under the reign of King Jayavarman VII and was dedicated to his mother. The temple complex covers an area of approximately 1,000 by 600 meters and consists of a central sanctuary and several smaller buildings. It was designed to be a place of learning and included libraries, lecture halls, and accommodation for students and teachers.
Today, Ta Prohm is one of the most popular attractions in Cambodia and a must-visit site for anyone traveling to Angkor. Its overgrown ruins and mysterious atmosphere have made it a favorite among photographers and filmmakers. The temple was even featured in the movie "Lara Croft: Tomb Raider."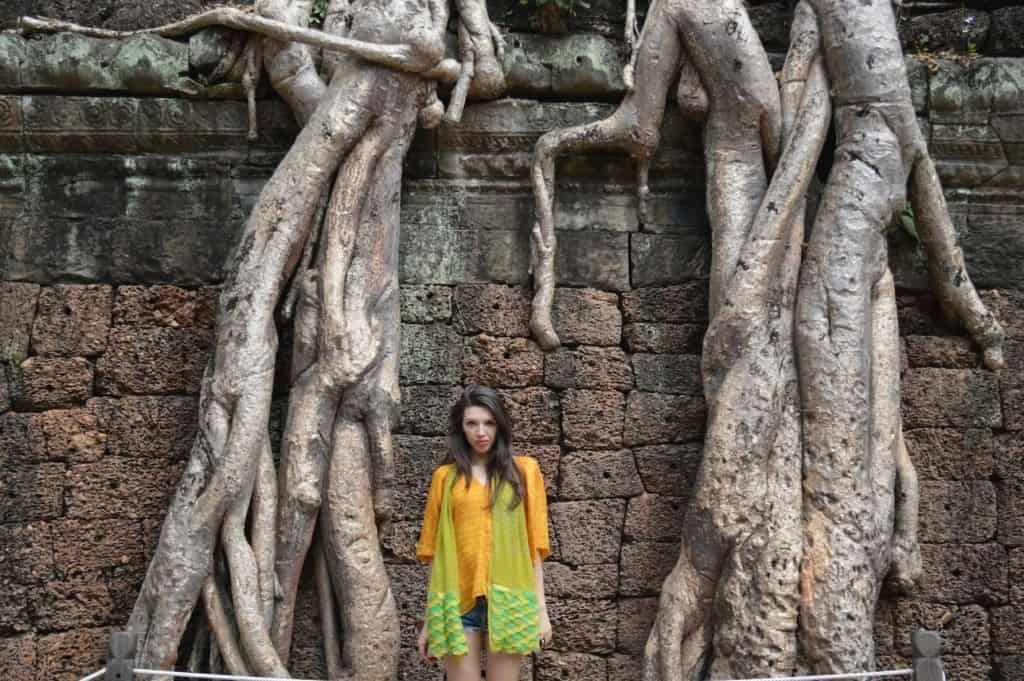 While exploring the ruins of Ta Prohm, visitors can witness the incredible sight of trees and vines growing around and through the temple's walls and structures. The roots of the trees seem to have taken on a life of their own and are now a vital part of the temple's structure. The temple's maze-like corridors and crumbling buildings give visitors a sense of what it must have been like to explore the temple when it was still in use.
Despite the damage caused by nature over the centuries, Ta Prohm is still an impressive architectural masterpiece. The intricate carvings and bas-reliefs on the temple's walls depict scenes from everyday life, religious stories, and myths. Visitors can see depictions of dancing apsaras, battles, and even scenes from the famous Hindu epic, the Ramayana.
A visit to Ta Prohm is a journey into the past and a chance to explore one of the most beautiful and fascinating ancient temples in the world. It is a place that should not be missed by anyone traveling to Angkor, Cambodia.