Europe is a treasure trove of architectural wonders, with towering cathedrals, majestic castles, and sprawling palaces dotting the landscape. But if you're looking for unusual architecture, there are plenty of quirky buildings to explore as well. Here are eight strange buildings to add to your European travel bucket list.
1) Opera House – Oslo
A building made ​​of glass and marble Bjovica area with its walls and abnormal wave form,
"The Opera" marks the boundary between land and water.
In the caminate on the roof, the poetic artistic inspiration grows… the public meets art.
2) Dancing House – Prague
Nicknamed the "Dancing House," or occasionally "Fred and Ginger," it's hard to imagine
this comical edifice was once at the center of a controversy.
3) Ericsson Globe- Stockholm
Ericson globe or better known as "The GLOBE ARENA" in Stockholm, the ball that scrapes
the sky is the biggest hemispherical construction in the planet with its 110 m in
diameter and 130m in height. Constructed mainly of steel, glass and cement and with its
large lift "Skyview" where you can enjoy all the wonderfull overview of this elegant city.
4) Hundertwasser district – Vienna
This complex was bornby the inspiration and magic of the painter Friedensreich
Hundertwasser (Fritz Hundertwasser), which reminds us of the amazing architectural
imagination and countercurrent the Spanish Gaudi.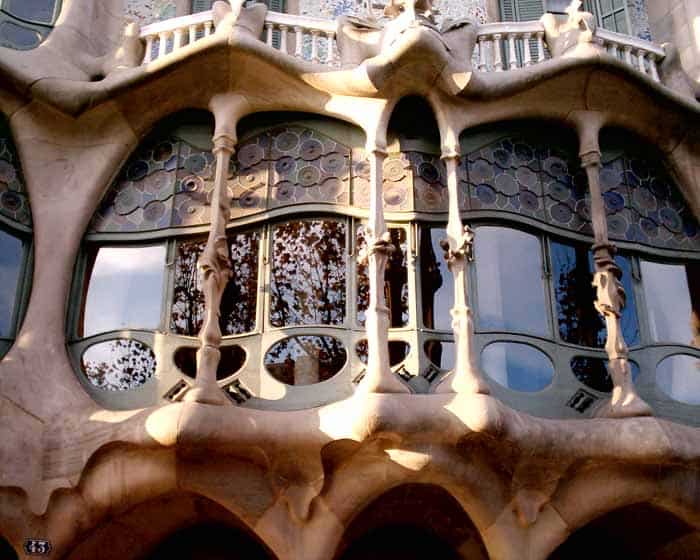 5) Gaudi houses in Barcelona
Gaudi's work is admired by architects around the World as being one of the most unique
and distinctive architectural styles.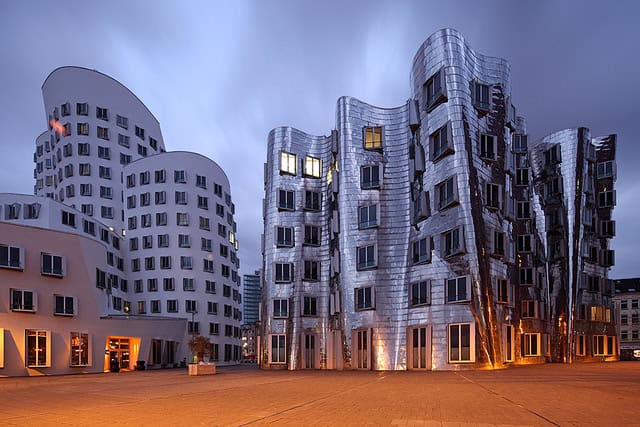 6) MedienHafen in Dusseldorf
MedienHafen is home oh about 800 companies, especially from the media and
communications segments, fashion and architecture as well as art and culture.
The harbour owes its special charm to the mix of new and old: the old quay walls,
the steps and rail tracks of the old loading line have still been preserved and
are today protected monuments.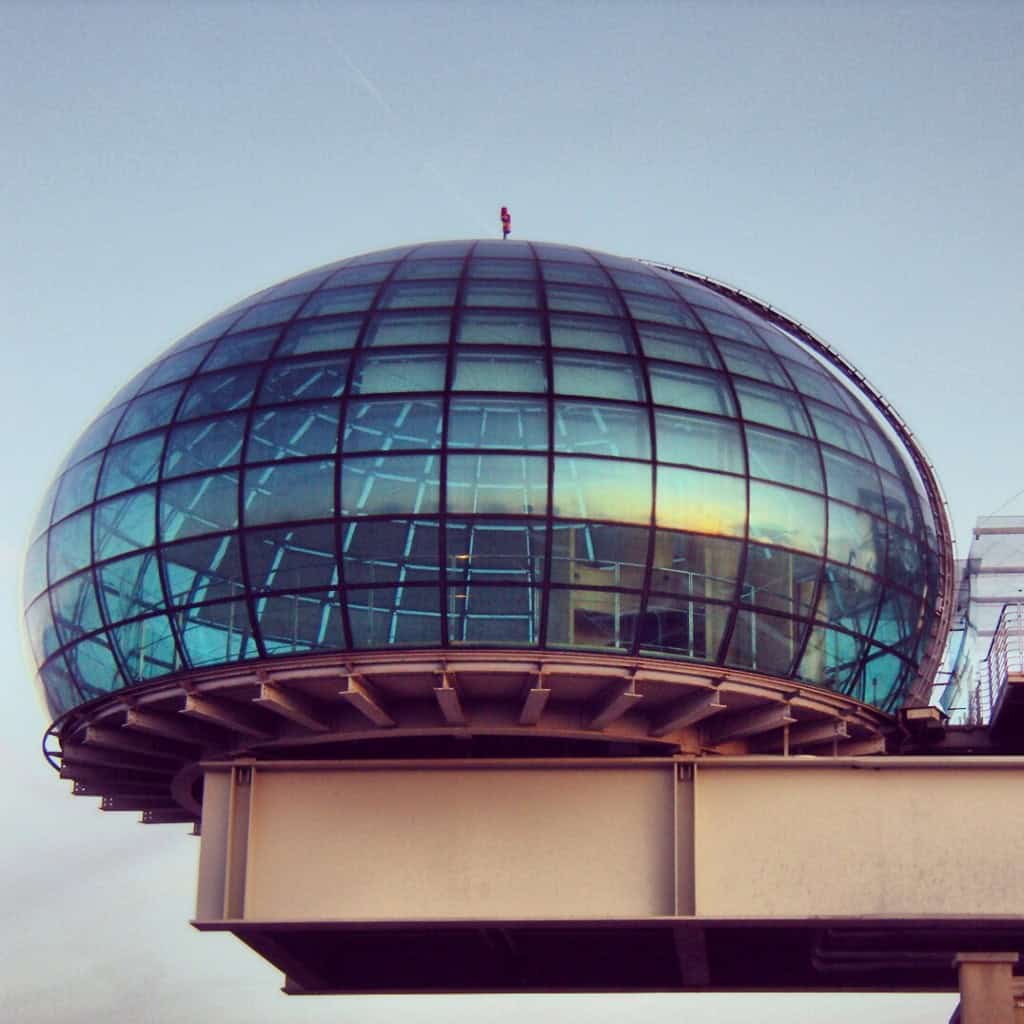 7) Lingotto Torino
An emotion climb onto the roof of the Lingotto one of the most significant places
of Turin, a symbol of creativity and hard work of the Italian company, admire the views
that can be seen between the Pinacoteca Giovanni e Marella Agnelli and the Bull designed
by Renzo Piano.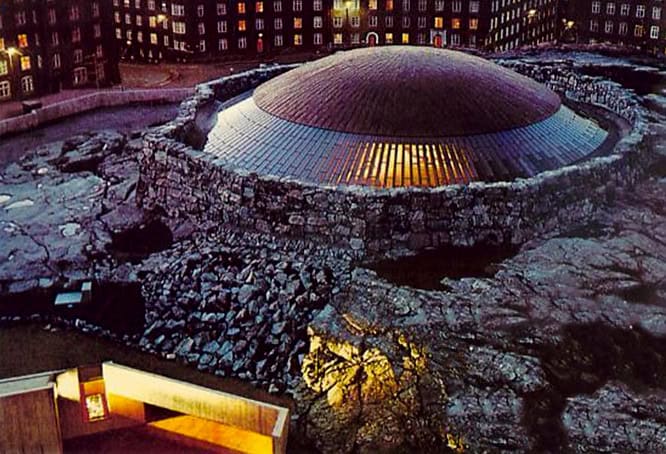 7) Church on the rock – Helsinki
The Rock Church looks awesome at night like a space ship from and alien world has
just landed. The architects, Timo and Tuomo Suomalainen, chose a rocky outcrop rising
about 40 feet above street level, and blasted out the walls from the inside. The
interior is lit by natural light streaming through 180 vertical window panes that
connect the dome and the wall.
8) Gèode – Paris
Spherical building, located in the Parc de la Villette, in the nineteenth arrondissement
of Paris. The diameter of 36 meters of géode can project on turn IMAX film of size ten times
more than the traditional ones with screen of 26 meters in diameter and surface of 1000 m2.
A must see.