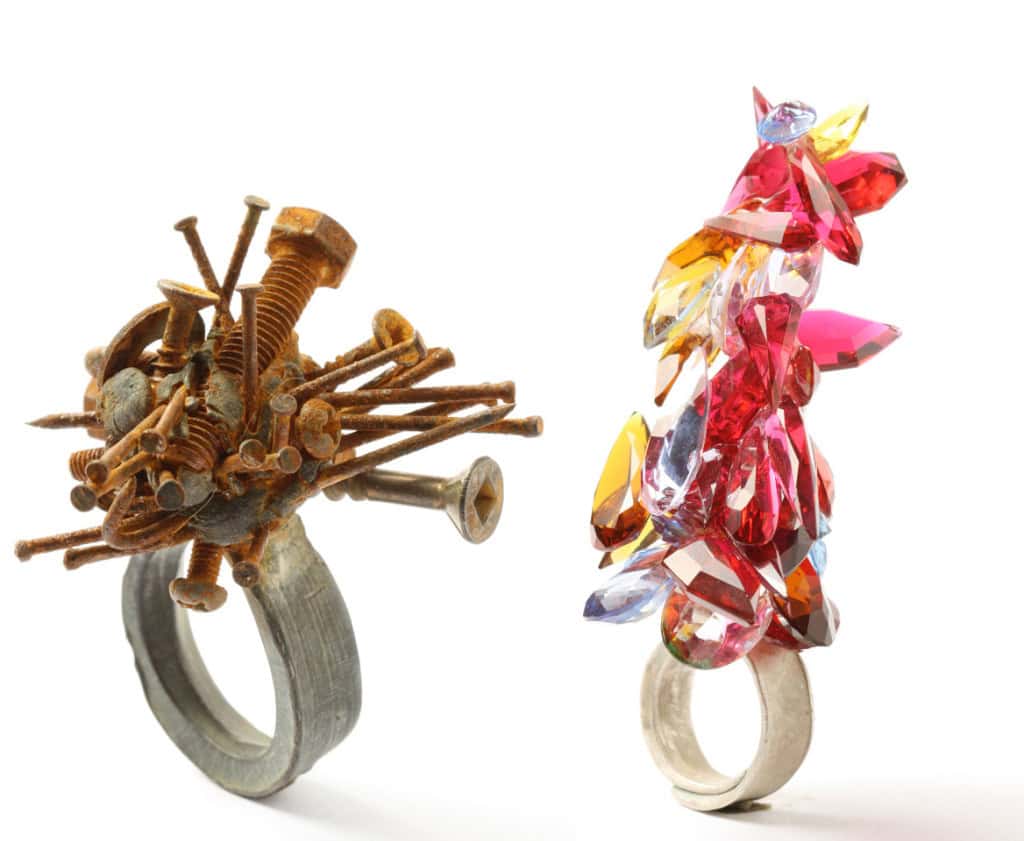 Karl Fritsch is a jewelry designer of German origin whose job has been defined
as "artistic intervention". Fritsch is in fact known for his "unconventional" creations,
which are often designed from poor elements, such as stones or screws, as a starting
place to create wholly unique and inspired renovations of traditional jewelry. He
combines precious and non-precious materials (from gems to rusty screws alike)
forging perfect surreal creations.
Karl Fritsch è un designer contemporaneo di origine tedesca il cui mestiere è
stato definito come "intervento artistico". Fritsch è infatti conosciuto per le sue
creazioni,"non convenzionali", che sono spesso progettate a partire da elementi
poveri già esistenti, come pietre o viti, da lui rimodellati e riadattati per
arrivare a creare lavori di gioielleria del tutto unici. Combina materiali preziosi
e non preziosi (gemme a viti arrugginite) forgiando creazioni surreali.