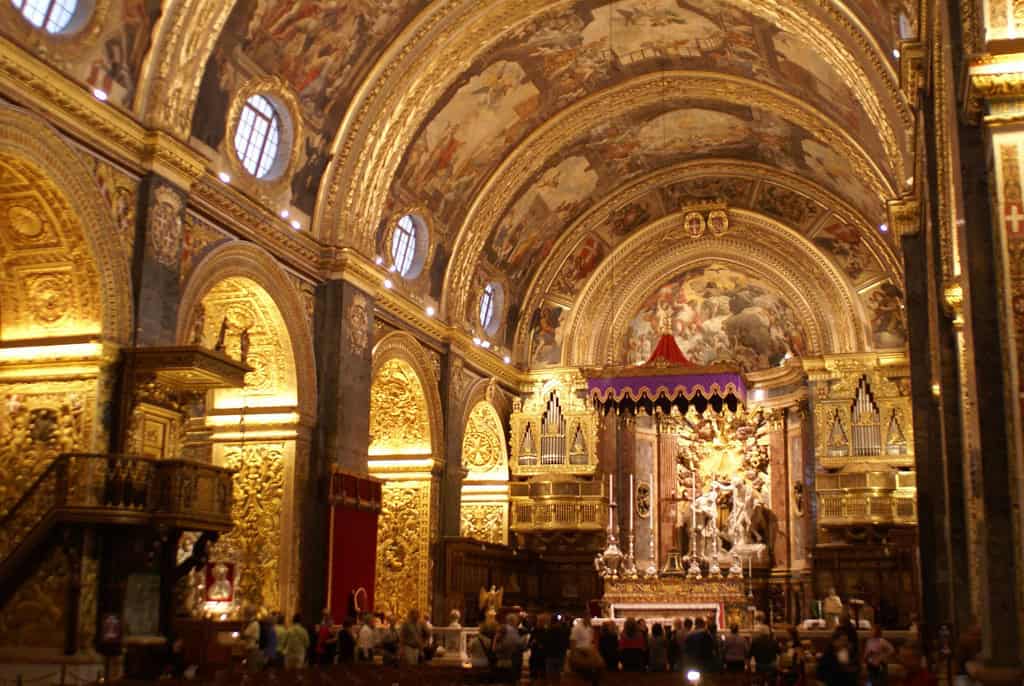 Michelangelo Merisi da Caravaggio arrived in Malta in 1607, fleeing from Rome,
where he had been sentenced to death for a murder. On the island, where he was
a guest of the Grand Master, made ​​some paintings. In the cathedral of St. John
in Valletta, you can see three works: Saint Jerome, the Beheading of John
the Baptist and Sleeping Cupid.
The Beheading of St. John the Baptist is truly remarkable, not only for the
its huge size but also for those games of light which in my humble
opinion only Caravaggio could create. Furthermore, this work is the only one that
shows the signature of Caravaggio. If you look for the signature of Caravaggio,
it can be found in the bottom center of the painting in the spray of blood that
comes from the head of St. John.
Michelangelo Merisi da Caravaggio arrivò a Malta nel 1607 in fuga da Roma,
dove era stato condannato a morte per un omicidio. Nell'isola, dove era ospite
del Gran Maestro, realizzò alcuni dipinti. Nella cattedrale di San Giovanni,
a La Valletta, si possono ammirare tre opere: il San Gerolamo, la Decollazione
del Battista e l'Amorino dormiente.
La Decollazione di San Giovanni Battista è davvero notevole, non solo per le
sue dimensioni gigansteche ma anche per quei giochi di luce che a mio modesto
parere solo Caravaggio riusciva a creare. In più questa opera è l'unica che
riporta la firma di Caravaggio. Se cercate la firma di Caravaggio la trovate
in basso al centro del dipinto nello schizzo di sangue che esce dalla testa di
San Giovanni.