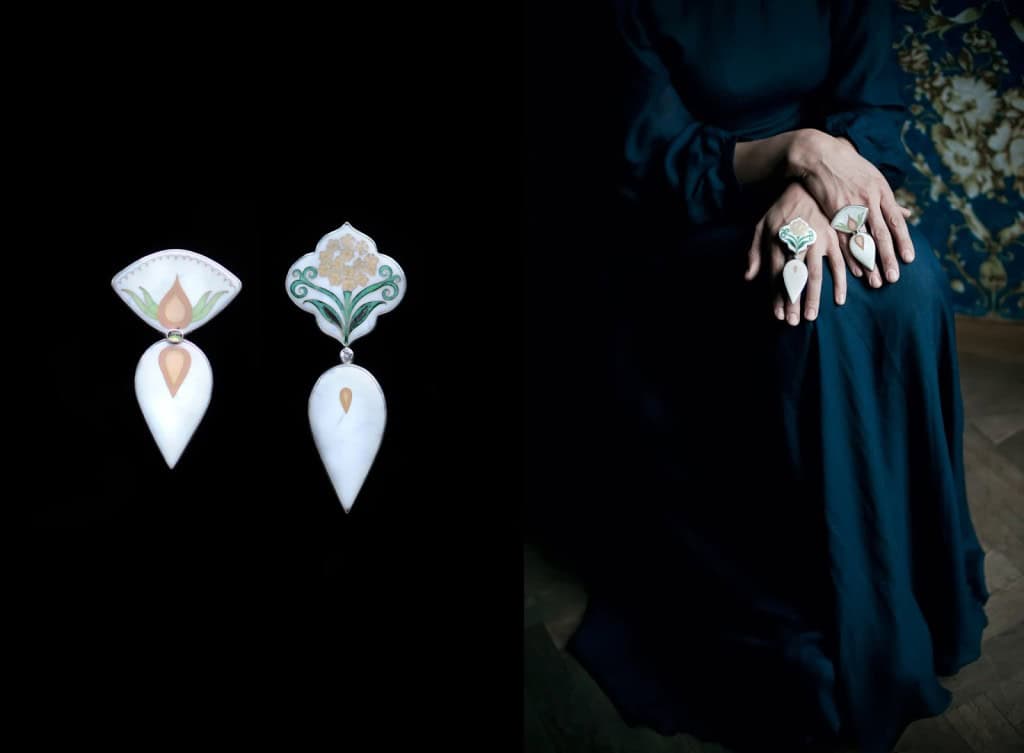 Sopho Gongliashvili is a Georgian accessory designer who has been creating beautiful and unique jewelry pieces since 2000. She uses a very old technique invented by artisans in ancient times, which involves the use of enamel and silver to create intricate designs.
Sopho's creations are a true form of art that express her inner world through intricate details and a splash of colors. Her passion for her craft is evident in her hand-crafted masterpieces of enamel and silver. Inspired by everyday real events, Sopho pours her heart and soul into each piece, making them truly one of a kind.
In 2014, Sopho participated in London Fashion Week and was nominated for the best designer of the "International Fashion Showcase." Her collections reflect her love for embracing new cultures through travel and her genuine interest in people.
What sets Sopho apart is her revival of the ancient cloisonné enamel technique, which came to Georgia from the Byzantine Empire in the 12th century and has remained unchanged ever since. This technique involves using thin wires to create small compartments on a metal surface, which are then filled with colored enamel. The end result is a beautiful, intricate design that is unique to each piece.
Since discovering Sopho's jewelry in Tbilisi, I have been obsessed with her unique creations. While it can be difficult to find her pieces in stores, I was thrilled to discover that Index Flat, a concept store in Moscow, and the online store Nugae Galleria both carry her designs.