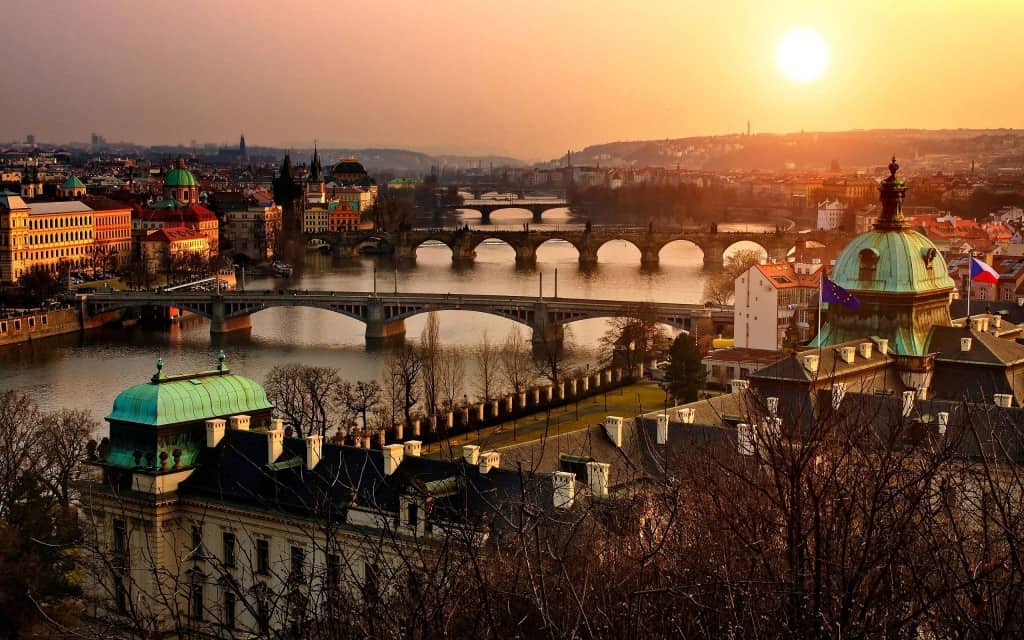 Prague of dancing buildings, of the buildings that speak, of the astrological
watches symbol of the cardinal points of correspondence between the earthly
and the divine, of the esoteric elements that appear in life, earth, water,
air, fire and zodiacal signs, of bridges that hide buried mysteries, of the
charming neighborhoods shared with various methods that can bring in confusion,
of the largest medieval castles in the world (1100 years of history),
of the towers and domes that take human form, of statues that draw symbols
of all cosmic energies of the universe.
All this and more is PRAGUE.
Praga di edifici danzanti, degli edifici che parlano, dei orologi astrologici
simbolo dei punti cardinali della corrispondenza tra il terreno
e il divino, degli elementi esoterici che appaiono nella vita, terra, acqua,
aria, fuoco e segni zodiacali, di ponti che nascondono misteri sepolti, del
quartieri affascinanti condivisi con vari metodi che possono portare a confusione,
dei più grandi castelli medievali del mondo (1100 anni di storia),
delle torri e cupole che prendono forma umana, di statue che richiamano simboli
di tutte le energie cosmiche dell'universo.
Tutto questo e molto altro è Praga.
Outfit
Gucci bag
Ysl Sunglasses
Rick Owens Jacket and Pants