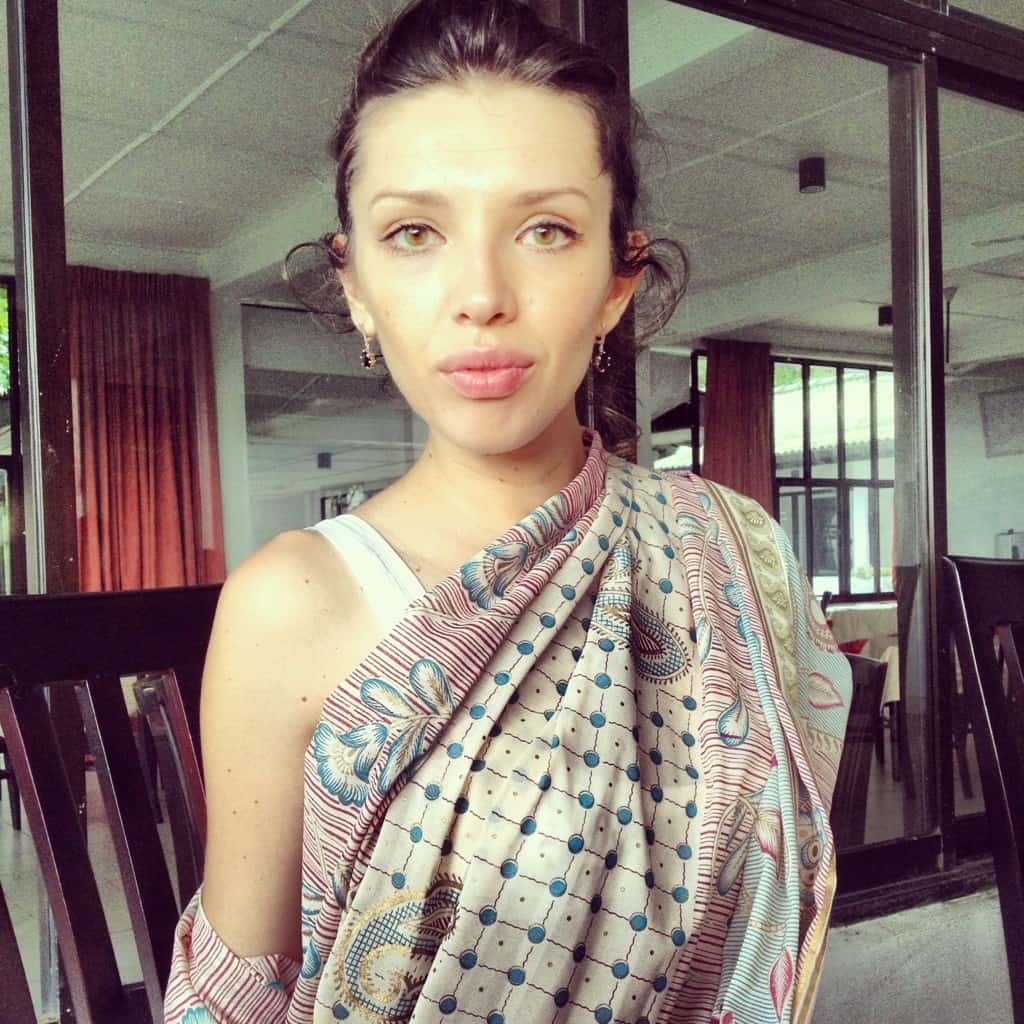 A strip of unstitched cloth, worn by females, ranging from four to nine meters
in length that is draped over the body in various styles, but not only. Sari is
an explosion of colors and prints, tradition, history and style. There are more
than 80 recorded ways to wear a sari and the Queen of Drapes is the fashion
designer Shaina NC with her 55 differents ways of draping, the success
key of her career. The most beautiful feeling in addition to wear it, is the
provocation of the smile in the local people.
Una striscia di tessuto scucito, indossato dalle donne, che va dai 4-9 metri
di lunghezza, drappeggiato sul corpo in vari stili, ma non solo. Sari è
una esplosione di colori e stampe, tradizione, storia e stile. Ci sono più
di 80 modi di indossare un sari e la regina aasoluta èla stilista Shaina NC
con i suoi 55 differenti modi di drappeggio, il successo chiave della sua
carriera. La più bella sensazione oltre ad indossarlo, è la provocazione del
sorriso alla gente del posto.