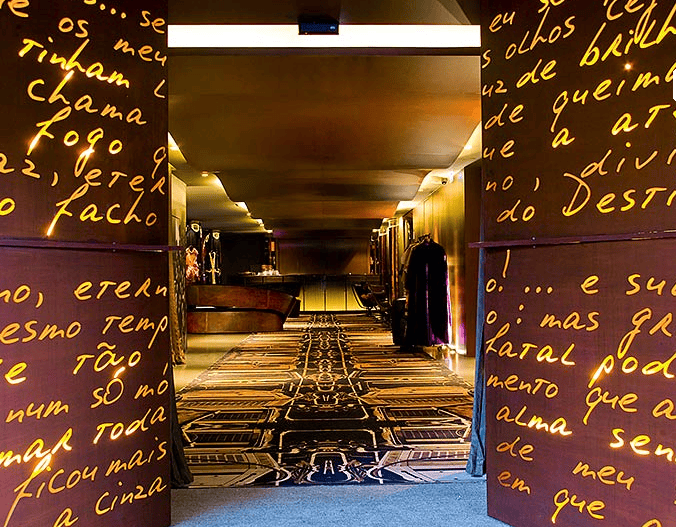 The Theatre as the name suggests, refers entirely to a theater and the
performance show. In the main door you can read a poem by one of the greatest
Portuguese poets. The front door give access to the reception reminiscent of a ticket
office. In the background, the restaurant and bar seem the stage and audience,
respectively with their own cabins…This place is really incredible and amazing..
Il Teatro come suggerisce il nome, si riferisce interamente ad un teatro e il
spettacolo. Nella porta principale si può leggere una poesia di uno dei più grandi
poeti portoghesi. La porta d'ingresso dà accesso alla reception che ricorda una biglietteria
Sullo sfondo, il ristorante e il bar sembra il palco e il pubblico, rispettivamente con le
proprie cabine … Questo posto è davvero incredibile e sorprendente ..