Every visitor to Hong Kong will at one time or another pass through Central, whether it is simply sightseeing or on their way to Lan Kwai Fong for dinner and drinks after a long day out. Central is the heart of all commercial activities in Hong Kong and most banks and multi-national companies have their offices here. It's a bustling and vibrant area, where towering skyscrapers coexist with historic buildings and temples, and where the old and new blend seamlessly.
Make sure you look up when you're in Central, or you'll be sure to miss the Bank of China Building, one of the tallest in Hong Kong. Its triangular shape and reflective exterior make it a true architectural marvel. Also, be sure to visit the International Finance Centre, a symbol of Hong Kong's economic prowess and home to some of the world's top financial institutions.
But Central isn't all about business and finance. It's also home to some of Hong Kong's top attractions, including the Peak Tram and Victoria Peak. Take a ride on the historic tram and enjoy panoramic views of the city as you ascend to the Peak. Once you reach the top, you'll be rewarded with breathtaking views of Hong Kong Island, Kowloon, and beyond. At night, the view of the city skyline is particularly stunning, with skyscrapers twinkling like stars in the darkness.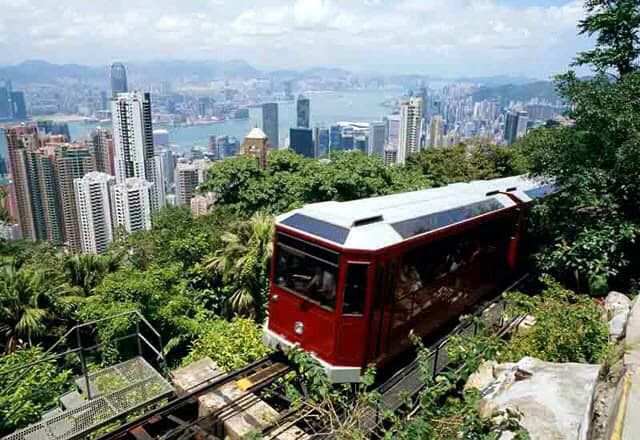 After you've taken in the views, head back down to Central and make your way to Lan Kwai Fong. This area is dominated by white-collar workers and foreigners, and is known for its bustling nightlife scene. The best time to view its energy is on Friday and Saturday nights, when it is most crowded with people looking for entertainment. Enjoy a drink at one of the many bars, or sample some of Hong Kong's world-renowned cuisine at one of the area's many restaurants.
Overall, Central and Victoria Peak offer a glimpse into the heart and soul of Hong Kong, with its dynamic mix of business, culture, and entertainment. A visit to these areas is a must for anyone looking to experience the best that Hong Kong has to offer.