The Riviera dei Ciclopi and Mount Etna are two of Sicily's most iconic and breathtaking natural wonders. And what better way to experience their beauty than with a sunset tour that takes you on a journey through the stunning landscape and scenic coastline of eastern Sicily.
The Riviera dei Ciclopi is a stretch of coastline that runs from Acireale to Catania, named after the mythological Cyclops who supposedly threw boulders into the sea to prevent Ulysses from reaching his home. The coast is characterized by jagged cliffs, crystal-clear waters, and picturesque fishing villages, and is a popular destination for swimming, sunbathing, and snorkeling.
The sailing tour of Sicilying will take you along this stunning coastline, stopping at some of the most scenic spots for photo opportunities and to take in the stunning views of the sea and coastline. You'll also have the opportunity to visit the charming fishing village of Aci Trezza, known for its colorful boats and quaint cafes, and to explore the rocky island of Lachea, which is home to a variety of flora and fauna.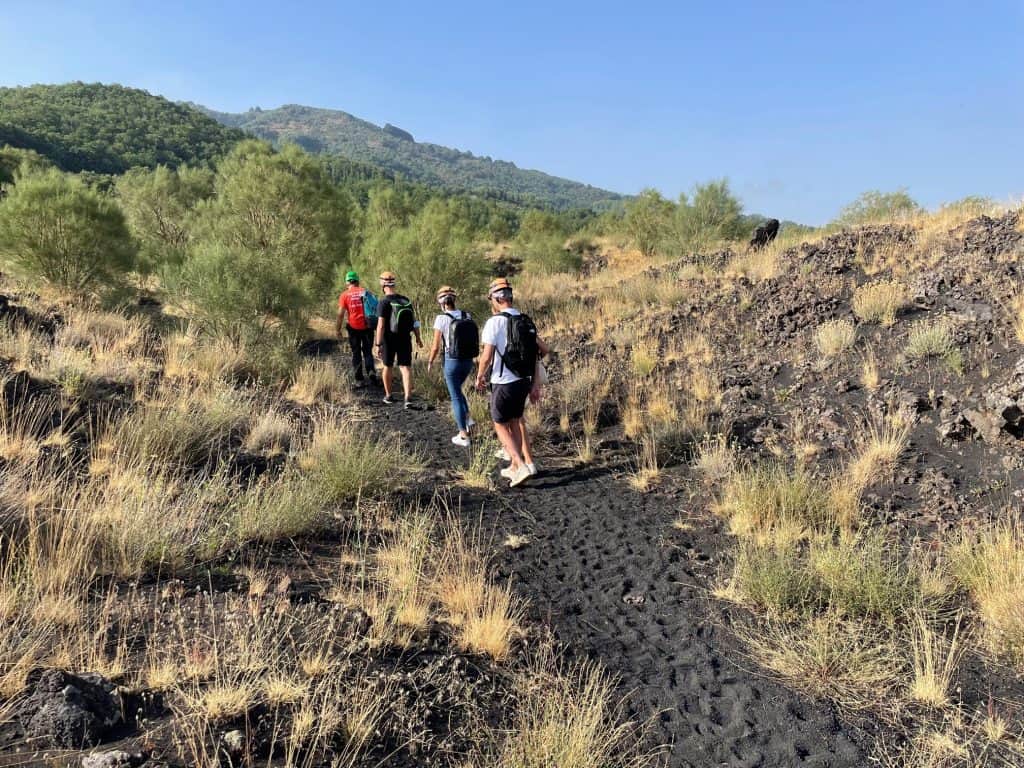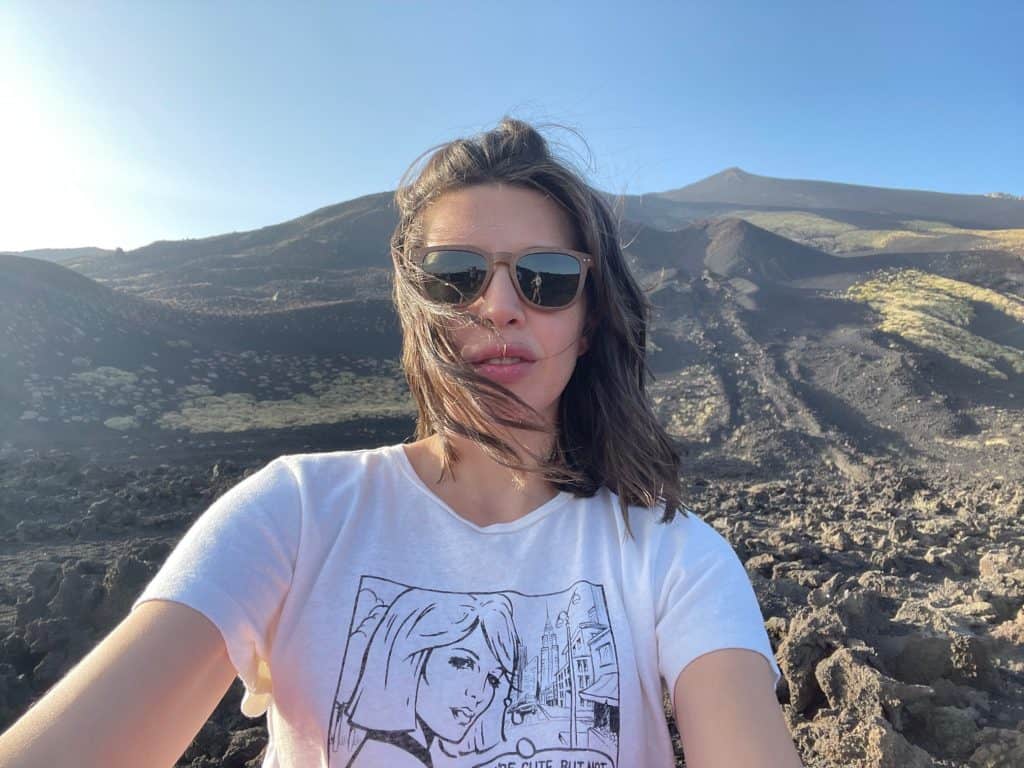 As the sun begins to set, the Etna tour will take you up the slopes of Mount Etna, one of the most active volcanoes in the world. You'll ascend to a height of 2,000 meters above sea level, where you can enjoy a panoramic view of the surrounding countryside and the majestic volcano itself. The sunset view from this height is truly unforgettable, with the orange and pink hues of the sun reflecting off the volcanic landscape. I chose to take the Etna Est Tour (here the link), but there are other similar options available.
Overall, a sunset tour of the Riviera dei Ciclopi and Mount Etna is an unforgettable experience that combines stunning natural beauty, and local culture. Don't miss the opportunity to explore these iconic Sicilian destinations in the golden light of sunset.
In case you plan on spending additional time in Sicily, you may want to take a look at my post about 24 Hours in Catania: The Ultimate Itinerary for a Perfect Day and Falling in Love with Palermo: 10 Must-See Places