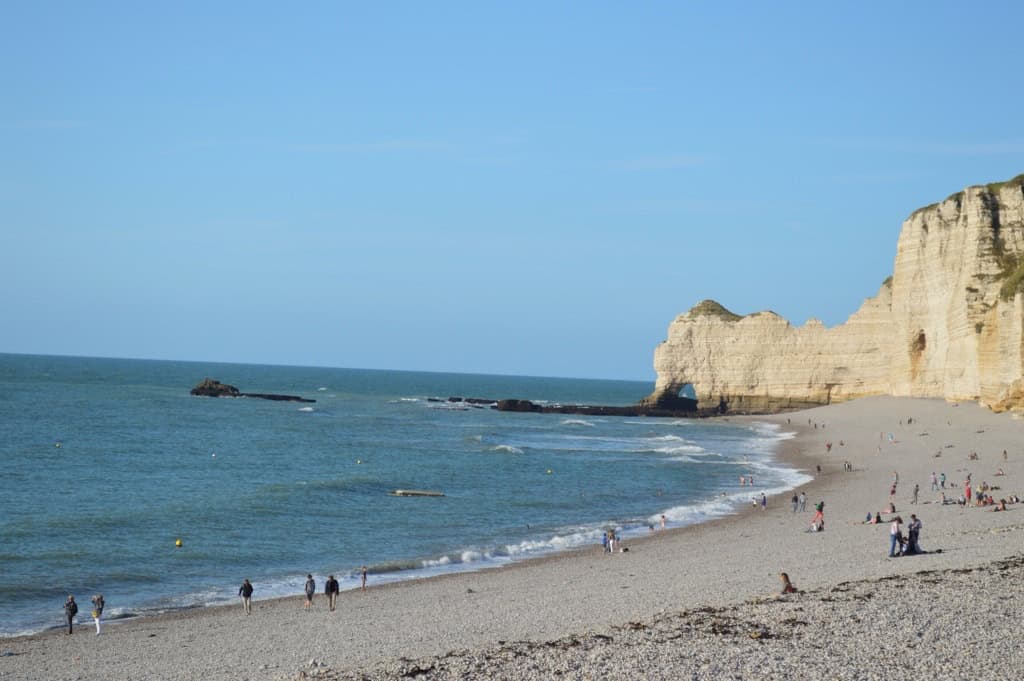 Etretat is a charming coastal town located in the Normandy region of France. Famous for its stunning white cliffs and natural arches, the town has been attracting visitors for centuries. One of the most well-known landmarks in Etretat is the Elephant Rock. While some may interpret it as the head of an elephant's trunk submerging into the sea's waves, others, like Maupassant, may envision a fully rigged ship sailing. The Elephant Rock, along with the other rock formations and cliffs in the area, offer breathtaking views of the English Channel.
Etretat has been a source of inspiration for many artists over the years, including the famous impressionist painter Claude Monet. The town's natural beauty has also been the subject of several novels, poems, and songs. In addition to its stunning scenery, Etretat offers a variety of activities for visitors, including hiking, swimming, and exploring the local shops and restaurants.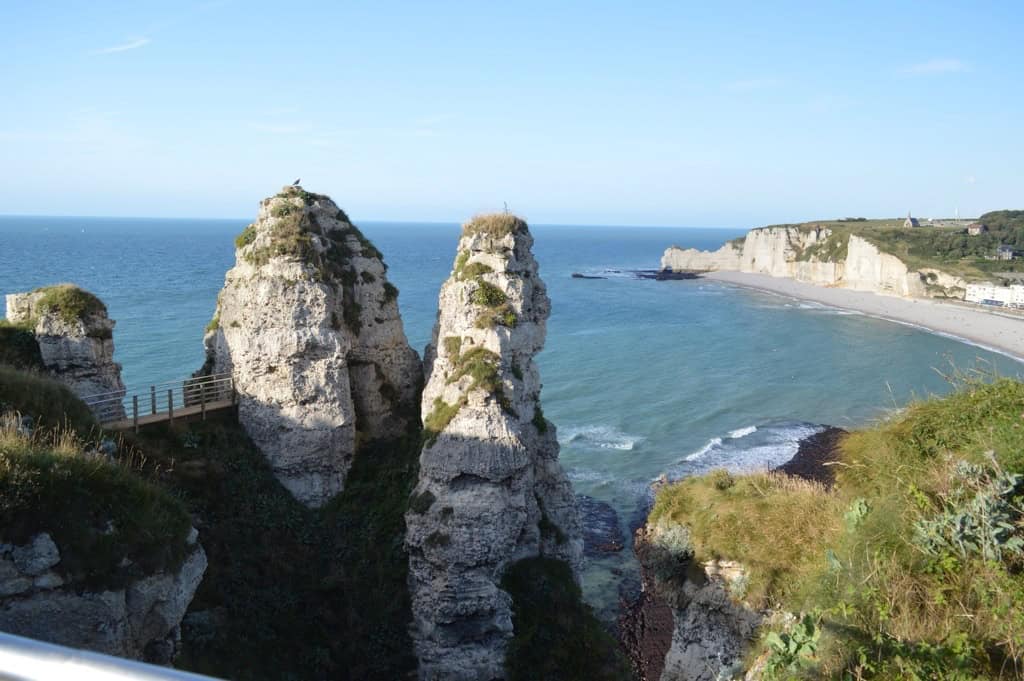 One of the most popular restaurants in Etretat is La Chenevière, also known as "The Thirsty Elephant." This cozy and rustic restaurant is located in a historic building and serves traditional French cuisine made with locally sourced ingredients. The restaurant's signature dish is the "moules frites," a classic French dish of mussels and fries. The Thirsty Elephant is a must-visit spot for anyone traveling to Etretat.
Overall, Etretat is a beautiful and charming town that offers something for everyone. Whether you are interested in hiking and exploring the natural beauty of the area, or simply relaxing and enjoying the local cuisine, Etretat is a destination that should not be missed. And don't forget to stop by The Thirsty Elephant for a delicious meal!