Halong Bay, located in northeastern Vietnam, is considered one of the most stunning and awe-inspiring locations in the world, and was added to the list of UNESCO Heritage Sites in 1994. But what is the story behind it? Legend has it that during a battle with the Chinese, Vietnamese warriors were aided by dragons sent by the gods. To create a barrier, the dragons spat out precious stones that turned into islands, forming a wall that protected the Vietnamese people. The dragons were so enamored with the rocky islands that they decided to stay after the war was over. The Vietnamese named the place where the Mother Dragon landed "Ha-Long," which means "the place where the dragon descended into the sea."
While most visitors choose to spend a few days exploring this magnificent area, it is still possible to experience the highlights of Halong Bay in just one day. Start your day early with a scenic drive to Halong Bay, which takes approximately four hours from Hanoi. Upon arrival, hop aboard a traditional junk boat and cruise through the breathtaking scenery of the bay. Marvel at the thousands of towering limestone islands rising out of the water, and snap photos of the picturesque fishing villages and floating markets.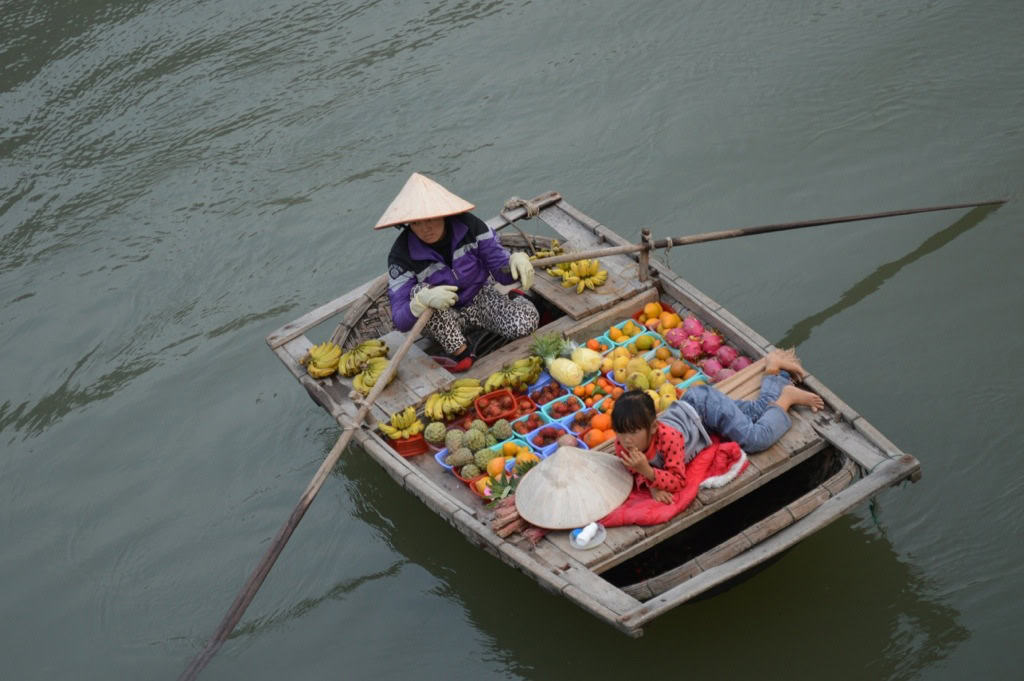 Stop at one of the many islands in the bay to explore its unique features, such as the stunning Sung Sot Cave, also known as Surprise Cave. This incredible cave is filled with stalactites and stalagmites, and offers spectacular views of the surrounding landscape.
Next, head to Titop Island for a chance to swim and sunbathe on the white sandy beaches. Take a short hike to the island's summit for panoramic views of Halong Bay.
After lunch onboard the junk boat, continue cruising through the bay and take in the stunning scenery. If time allows, make a stop at a pearl farm to learn about the process of cultivating these beautiful gems.
As the sun sets over the bay, return to shore and make the journey back to Hanoi, where you can reflect on your unforgettable day in one of the world's most beautiful natural wonders.
While a day trip may not allow you to fully explore all that Halong Bay has to offer, it is a fantastic way to experience the highlights of this stunning area and make the most of your time in Vietnam.