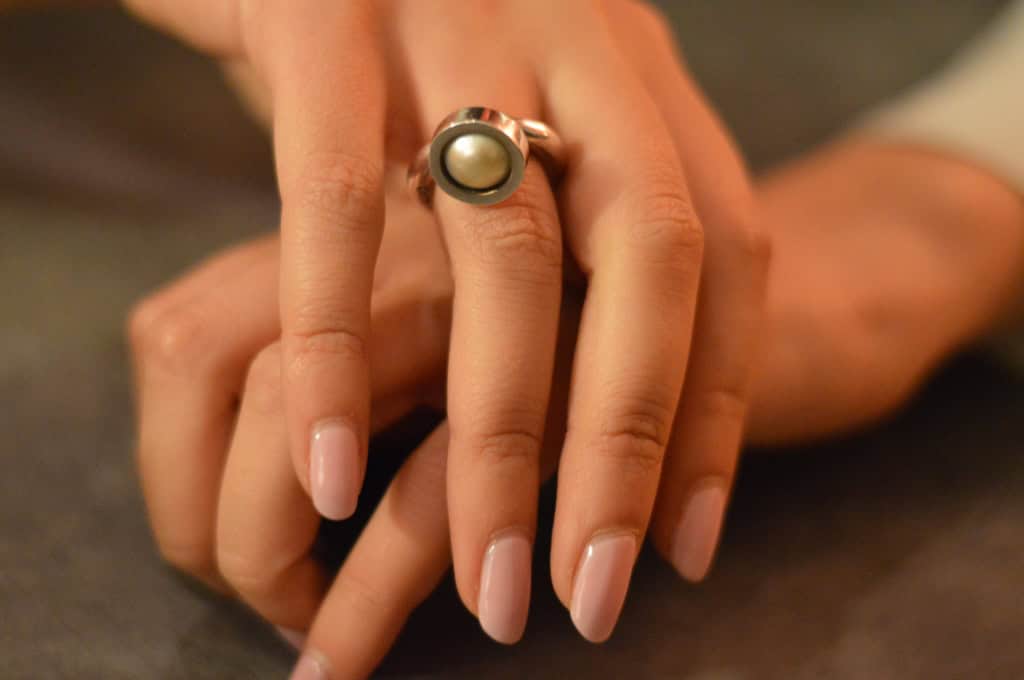 Jewelry is not only a reflection of personal style, but also an expression of creativity and artistry. And when it comes to spherical jewelry, designs are both chic and unique. There's something captivating about the perfect shape of a sphere that draws the eye and adds a playful touch to any outfit.
I have found two pieces of spherical jewelry, one in a contemporary boutique in Sao Paulo and the second in an open-air market in Sydney. Despite the distance between these locations, the warm notes of silver and the perfectly spherical shape unite them in harmony.
Designer André Asmar, for example, has taken the spherical profile to the next level with a movement pendant ring that features a pearl. The result is a playful yet sophisticated piece that adds a touch of whimsy to any look.
So if you're looking for a fresh and unique take on jewelry, consider adding some spherical pieces to your collection. They're sure to become conversation starters and treasured items for years to come.
Location
Esencial Contemporary Jewel