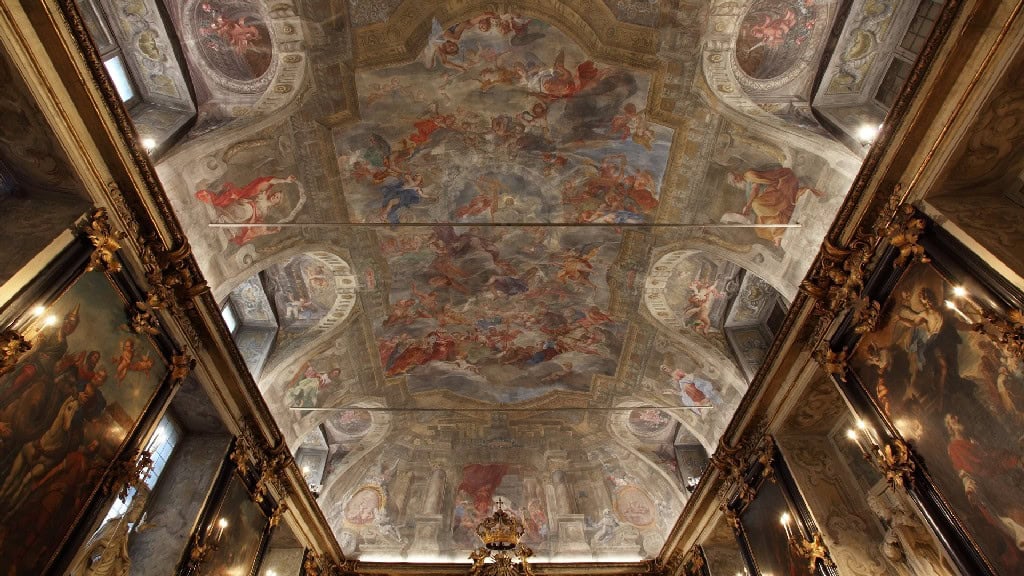 A jewel in the heart of Turin, unknown to many local people. Externally
no different from other eighteenth-century palaces of Via Garibaldi
but inside it's marvellous.
Describe the chapel of the Bankers and Merchants is not easy, not only
to describe what we have seen but also the emotions you feel to discover a
slice of Turin artistic and religious that the city holds a little hidden.
If happens to read of organized tours do not think twice, go and
you will enjoy. The curiosity in the sacristy is the astronomical clock.
Una bomboniera nel cuore di Torino, sconosciuta anche a molti torinesi.Esternamente
non si differenzia dagli altri palazzi settecenteschi di via Garibaldi ma quando
si entra, si rimane meravigliati…
Descrivere la cappella del Banchieri e dei Mercanti non è facile, non è solo
descrivere cosa si è visto ma anche le emozioni che si provano a scoprire una
fetta di Torino artistica e religiosa che la città tiene un po nascosta. Se vi
capita di leggere di visite organizzate non pensateci due volte, andateci e
vi piacerà. La curiosità nella sagrestia è l'orologio astronomico.