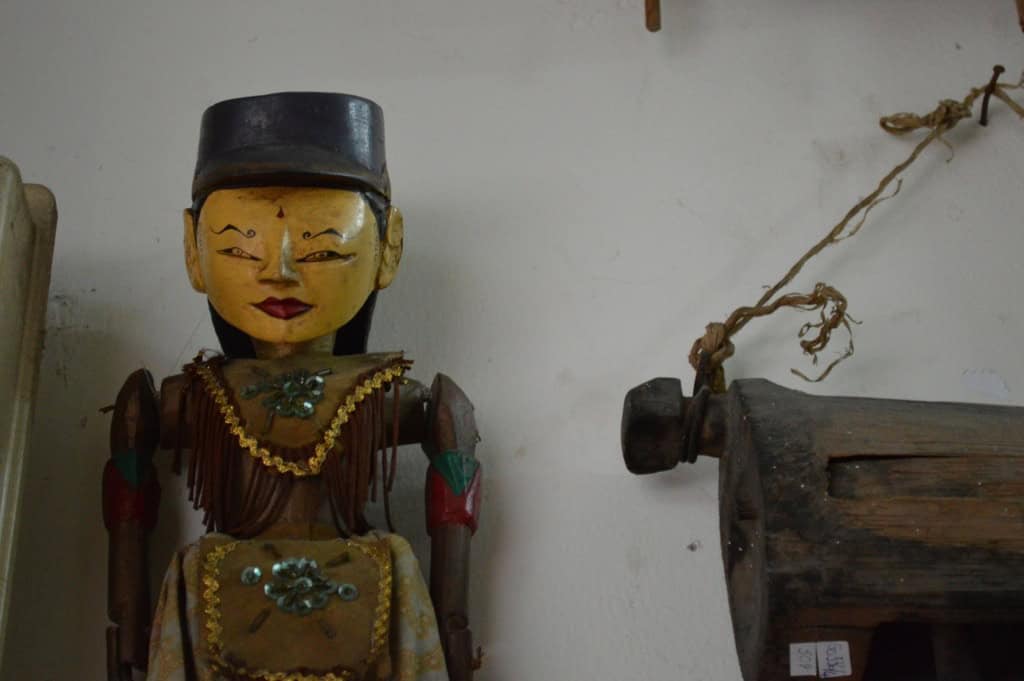 One of the latest passions acquired in my travels is that of antiques. From the
visited places I'm collecting original objects of local craftsmanship with unique
markings and historical value at times. The process of transformation of rooms
in the house that I have in mind is long, but definitely Vietnam was one of the
places that have contributed in the personality of my bedroom with a big fan in
bamboo and silk profiles, the 'puppets' ripped to the scene of water theater many
years ago. Ready to take note?
Le Cong Kieu Street, near Ben Thanh Market, is one of Saigon's best kept secrets.
One hundred metres long and packed with more than 60 antique shops, every store is
in turn jam packed with hundreds of items. Rummage through the treasure trove
of stone statues, lamps, ceramic pots, clocks and coins and you unearth a rare find.
Be aware that only 30% of the goods on display are real antiques, the rest are
reproductions.
Una delle ultime passioni acquisite nei miei viaggi è quella dell'antiquariato.
Dai posti visitati sto collezionando oggetti originali di artigianalità locale
con tratti distintivi unici carichi anche di valore storico a volte. Il processo
di trasformazione delle stanze nella casa che ho ancora in mente è lunga, ma
sicuramente il Vietnam è stato uno dei posti che hai contribuito nella personalità
della camera della letto con il suo maxi ventaglio in bambù e profili in seta,
i 'puppets' strappati alla scena del teatro sull'acqua di molti anni fa.
Pronti a prendere nota?
Cong Kieu Street, vicino mercato di Ben Thanh, è uno dei segreti meglio custoditi di
Saigon. Lungo un centinaio di metri e ricco di più di 60 negozi di antiquariato,
ogni negozio è a sua volta inceppamento imballato con centinaia di articoli.
Rovistare tra il tesoro di statue di pietra, lampade, vasi di ceramica, orologi
e monete e riportando alla luce un pezzo raro. Dovete essere consapevoli del fatto
che solo il 30% delle merci in esposizione sono veri pezzi d'antiquariato, il resto
sono riproduzioni.