Stockholm…nordic beauty
The city with soul and charm of the grand north of the many resources and opportunities
from all points of view. Elegant, modern, liberal and precise, very lively and excellent
in terms of quality of life. This wonderful elegant and clean city, boasts an impressive
number of museums, waterways, where you can work with your imagination and get lost in
thoughts, national parks, the old neighborhoods known for elegant palaces, castles and
sites with Viking ships of war , the artistic heritage that is the true master, and that
perhaps few people know about your very own sinking roots in prehistory, where they remain
the first evidence that developing graphics and sculpture, the first rudimentary, the magic
of "inscriptions of the Runes"
The Swedish art is reflected in the word "Design", the simple and functional shapes with
soft colors. The swedish people found the inspiration for this art in their nature probably,
which not only gives the breathtaking shows how "the sun at midnight" or "northern lights",
but create also the templates and forms with beautiful colors, the white ice of the winter,
the green of the countryside in spring, the blue water of the long coastline. I would say a
perfect blend! City of culture and the Nobel Prizes, full of events, free taboo(the biggest
EuroPride festival) and with a pretty intense night life, Goth with underground floors,
restaurants typically decorated with Andy Warhol popart style that turn into night clubs,
where Swedish guys are keen to look very evening focusing on black. With its typical dishes
where not missing a touch of design, a proof that the design has become a style of life!
YOU MAY LIKE
May 02, 2015
October 27, 2013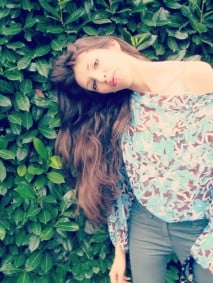 July 28, 2013